A list of funny Taurus memes that may speak your mind
Taurus may look all chilled on the outside. But only Taureans know what's going on in their mind.
Are they interested or low-key mad? You'll never know. Taurus are much more than a living food guide and a money-making machine. The more you get to know a Taurus, the more you'll love them.
If your birthday falls between April 20 and May 21, you are a Taurus sun. And these funny Taurus memes and Taurus facts may speak your mind.
Read also: 48 Taurus Quotes That Reveals The Truth Of The Bulls
Taurus memes that will make you feel attacked
The ultimate homebody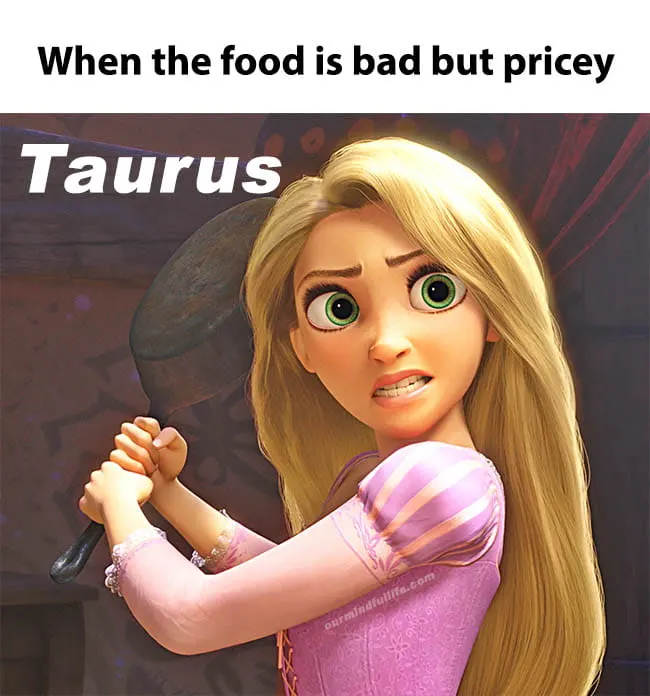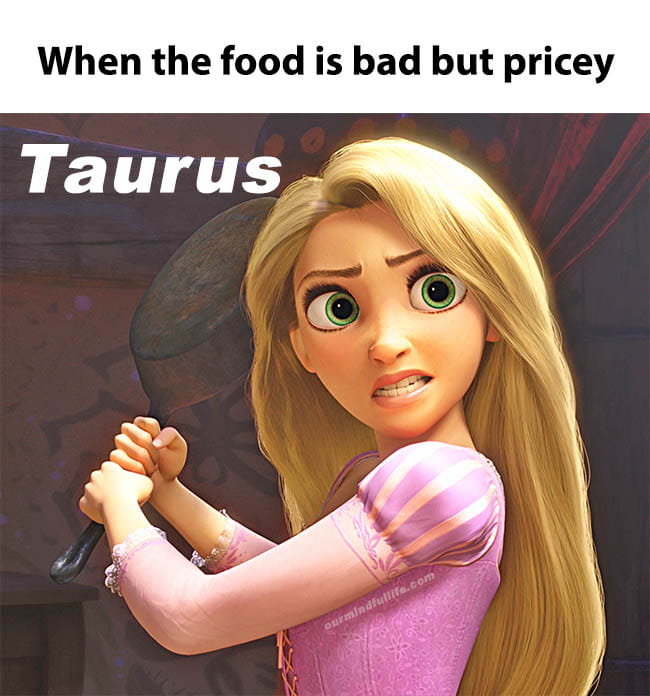 The ultimate homebody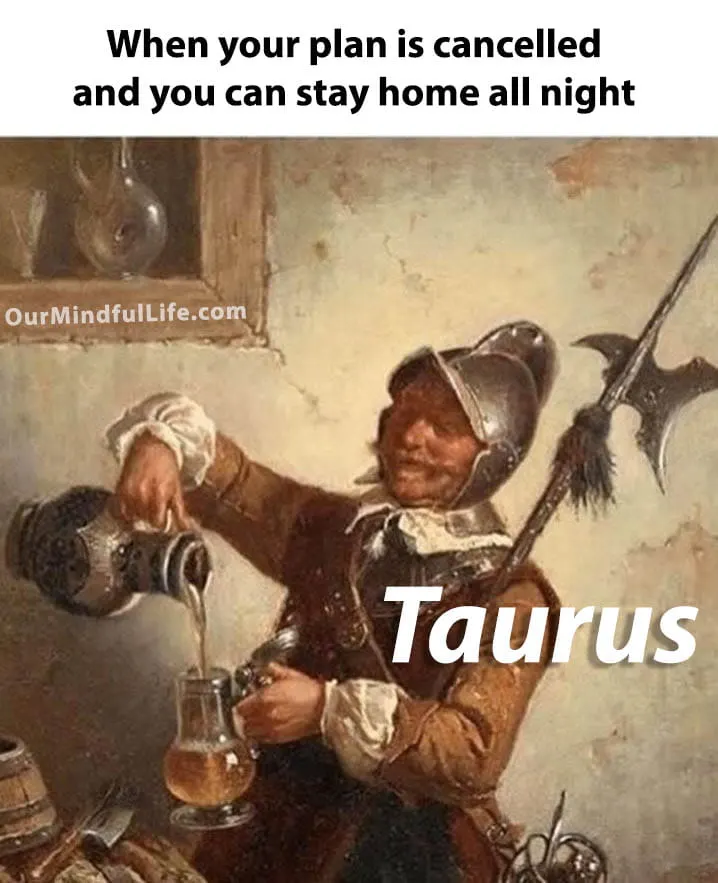 Not all Taurians are introverts. But they definitely can use more quality time alone.
No second chance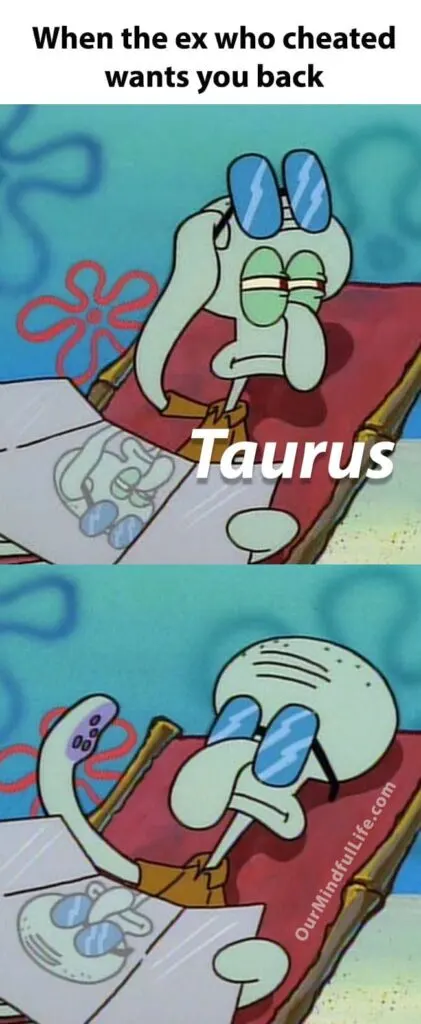 Taurus are slow to open their hearts and trust people. If you betray them, they will cancel you in their life. And no matter what you do, you won't get them back.
One meme that sums up Taurians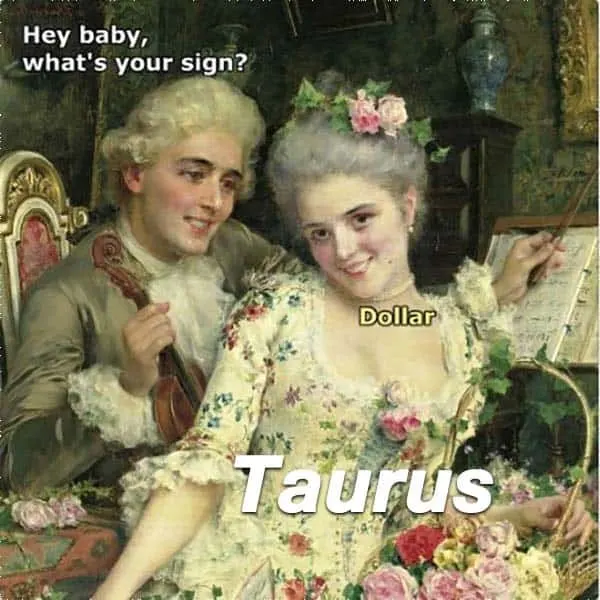 That's why Taurus sticks to the same food
More risks, more disappointment.
A Taurus meme that is basically the fact
They call Taurus human lie-detectors for a reason.
Cheetos and cake, everything great
Do Taurus feel guilty reading all the Taurus memes on snacking? I guess not.
Earth signs be like
Via @taurus.sznn
Every Taurus needs A Capricorn to pull them out of bed and procrastination. And yes, Capricorn are good at that.
When Taurus have a bad day
Chill! It's not like it happens every day!
That's exactly why
Taurus on getting tax refunds
Via @taurus.sznn
As a Taurian, I feel personally attacked.
All about the money, money, money
Via @drunkstrology
A Taurus meme explaining why it takes them forever to leave the door
A Taurus meme on ordering
Lifetime struggles of Taurus
Via @astrhology
Best weekend for Taurus
What is on the mind of Taurus when they are quiet
A Taurus meme that hits home
Via @drunkstrology
"Sort price from low to high", wait, how do they know?
An accurate meme on falling in love
"Who broke your heart?" "My own imagination."
#1 self-care idea for Taurus
Via @meanie.zodiac
Read also: 9 Feel-good Self-care Ideas For Taurus
Taurus on food choices
Via @taurus.sznn
Call them stubborn, but I call them loyal.
What keeps Taurus awake at night
Via @glossy_zodiac
A brutally honest Taurus fact
Via brainwxrms
Say it again?
Taurus's best friend
Via @bitch.rising
The triggers
Via @lazyandmad
Better delete what I just posted
Via @lazyandmad
Some people just don't deserve a second chance
Best relationship advice ever
Via @lazyandmad
Don't tell Taurus what they can't have
Oops
Via @kayxstars
"I knew it"
Enjoy the taste of sarcasm from Taurus with a hit in the face.
When Taurus cut someone off
Do them wrong, Taurus will act like you've never exist.
Buffets are the best
Unlimited food + not having to pay more = Taurus's dream come true
Taurus being their own boss
Via @bitch.rising
Taurus value the sense of security from money and materials.
But at the same time, they know people change and they are the only ones they can trust. That's why Taurus are independent and persistent.
Taurus on getting what they want
Taurus live by plans and preparations. If they want it, they rehearse it, and they get it.
Taurus on finding their peers
A meme on Taurus problems
Taurus have a hard time being vulnerable. They only open up about their struggles to someone they trust.
'If you are a Bull reading this, remember sometimes it's ok to not feel ok, and asking for help is a kind of strength.
When someone tries to take away their food
Via @taurus.sznn
Taurus being patiently impatient
Via @drunkstrology
My way or…my way
Do you agree with these Taurus memes?
Which one of these Taurus memes hit home for you? Share with a fellow Bull you know!
For more astrology memes:
Aries/Taurus/Gemini/Cancer/Leo/Virgo/Pisces/Libra/Scorpio/Sagittarius/Capricorn/Aquarius/Pisces
Read also: 66 Taurus Tattoos That Are Down-to-earth Gorgeous