June comes with good summer vibes. These June quotes will get you ready for beach season and motivate you to live the month to the fullest.
The new year feels like yesterday, and suddenly, we are in the month of June. That means we are almost halfway into the year. How has your year been so far?
I believe that there is something to love and celebrate every month. If you are in the Northern Hemisphere, June marks the start of the beach season. The water might still be a little cool. But with the mild weather and warm summer breeze, it will be a lovely time to sunbathe on the beach.
But June has so much more to offer. Father's Day and Flag Day are all on their way. And June is also LGBT pride month. It is an excellent time to celebrate family, country, and individuality. And after June, we will officially enter the second half of the year. So we've rounded up a list of June quotes that will bring you joy, excitement, and motivation.
Before we jump into these June quotes, let's take a look at June's special days and occasions.
Holidays, special occasions, and fun facts of June
June 8: Best Friend Day and World Ocean Day
June 14 is the Flag Day of the US
June 19: Juneteenth and Father's Day
June 21: International Yoga Day
June 21 is also the summer solstice – the day with the longest daylight hours in Northern Hemisphere
June 24: Midsummer Day
The month of June is known as LGBTQ Pride Month
The birthstones of June are Alexandrite, Moonstone, and Pearl
June is the month of Gemini and Cancer
The birth flowers of June are Rose and Honeysuckle
Inspiring June quotes to celebrate the month
It was June, and the world smelled of roses. The sunshine was like powdered gold over the grassy hillside.
– Maud Hart Lovelace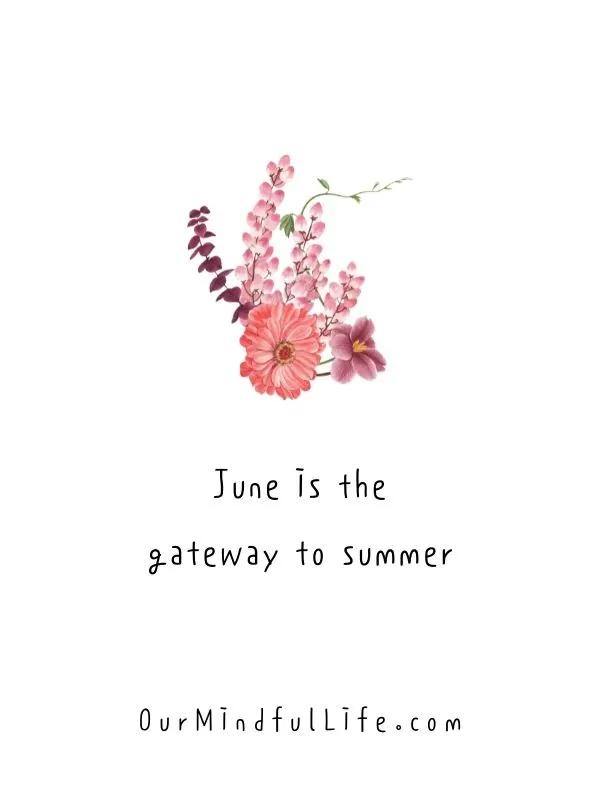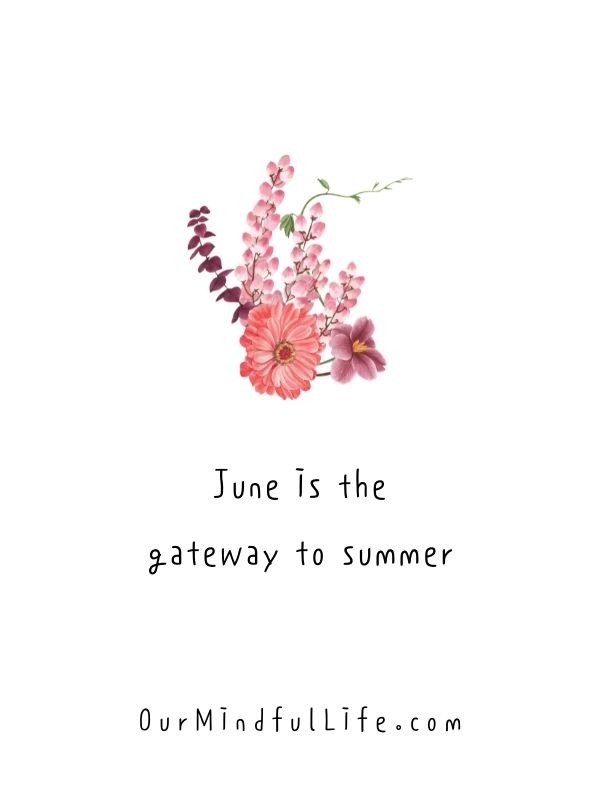 June is the gateway to summer.
– Jean Hersey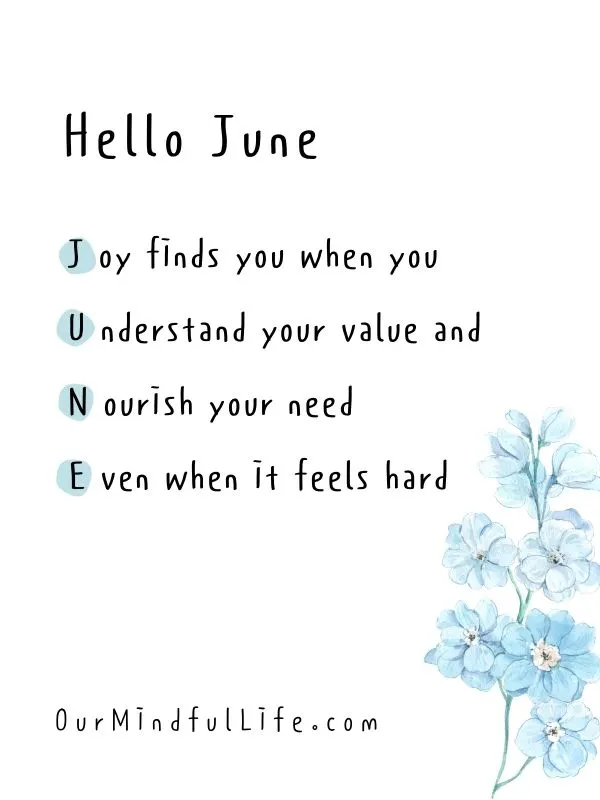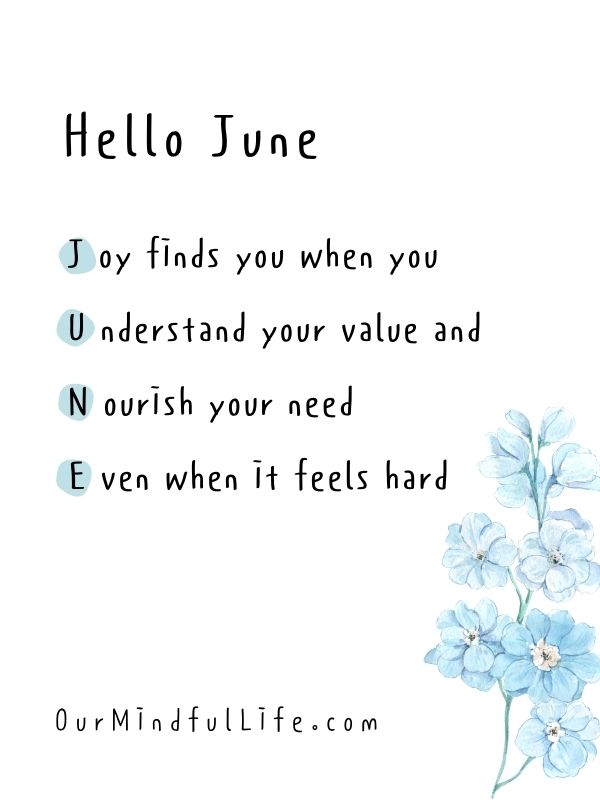 Hi June
Joy finds you when you
Understand your value and
Nourish your need
Even when it feels hard.
People say joy doesn't just happen to you; you have to find joy. It's not always easy to choose joy, especially when you have a bad day.
But anything can be done with the right mindset. And maybe start with a smile, a hug for yourself, and a pat on your shoulder.
And most importantly, never lose sight of your worth. Knowing you are enough and worthy will sweep away the clouds and bring you lasting joy.
To read a poem in January is as lovely as to go for a walk in June.
– Jean-Paul Sartre
In early June the world of leaf and blade and flowers explodes, and every sunset is different.
– John Steinbeck
I wonder what it would be like to live in a world where it was always June.
– Lucy Maud Montgomery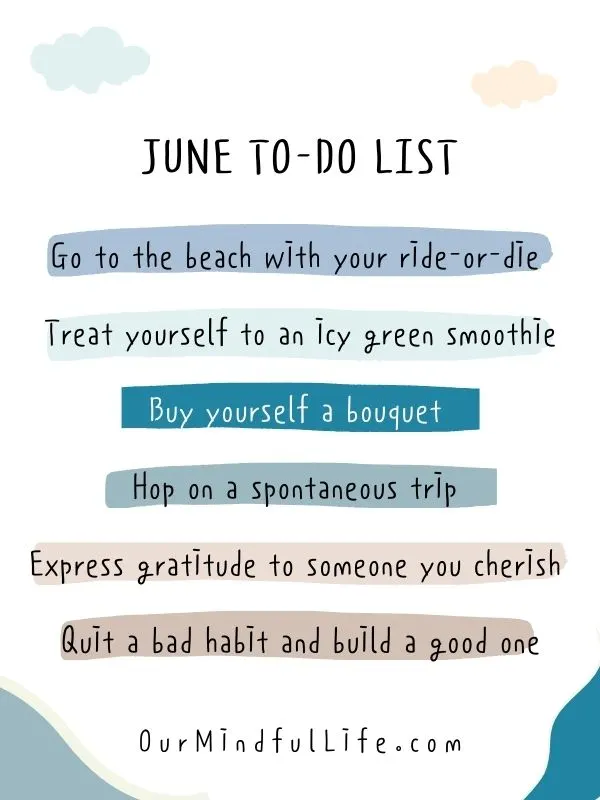 June To-do List
Go to the beach with your ride-or-die
Treat yourself to an icy green smoothie
Buy yourself a bouquet
Hop on a spontaneous trip
Express gratitude to someone you cherish
Quit a bad habit and build a good one
While the weather might still be a little cool in May, June brings a warmth that is here to stay. And with warmth comes passion and love. So don't waste the good summertime. Do what's on your bucket list. Pamper your loved ones and yourself!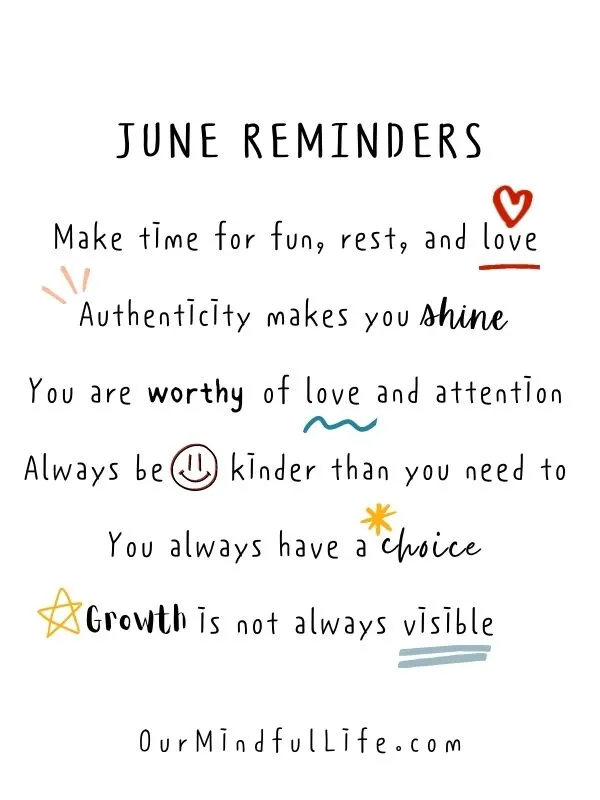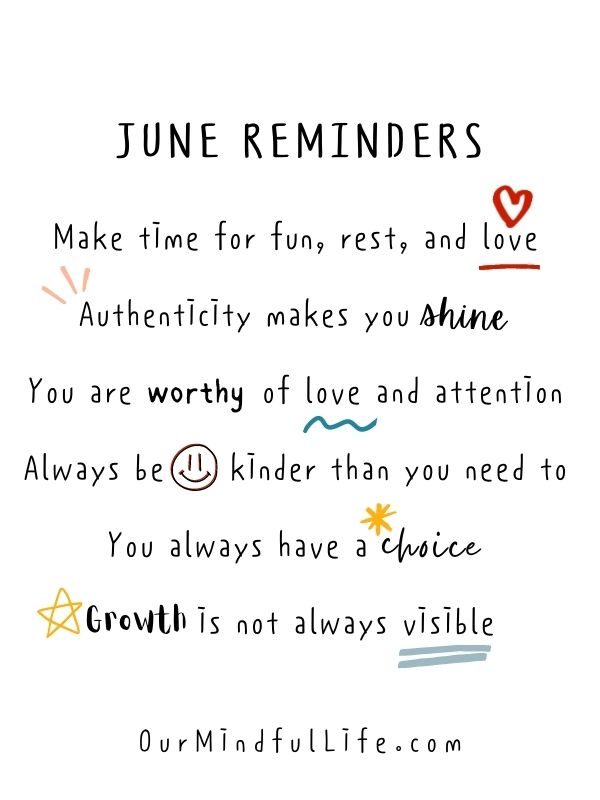 June reminders
Make time for fun, rest, and love
Authenticity makes you shine
You are worthy of love and attention
Always be kinder than you need to
You always have a choice
Growth is not always visible
With June comes, the bikini season is not far away. So before you starve yourself or torture yourself to get bikini-ready, remember looks are not everything.
You are so much more than your appearance. Your kindness, personality, and strength will make you shine from within.
If you need to change anything about yourself or your body, do it for yourself and your health, not for others' approval. In the end, these June quotes are for you to make the most out of the month by being who you are.
Small things to love about June
Sunshine and breeze
Blooming wildflowers
Beach day with BFFs
Waking up with a loved one
Movie nights in the backyard
Small things are often the things we should cherish but not. They are so normal that sometimes we feel entitled to have them in our lives: the food on the table, a rooftop over our heads, clean water to drink, and lovely people around us.
Let's make June a time to appreciate them and to be grateful for them. Gratitude will make a good day even better.
June is the time for being in the world in new ways, for throwing off the cold and dark spots of life.
– Joan D. Chittister
June is the best month to remind you that you are enough.
The sun shines for you, birds sing for you, and flowers bloom for you.
So don't forget to smile for you.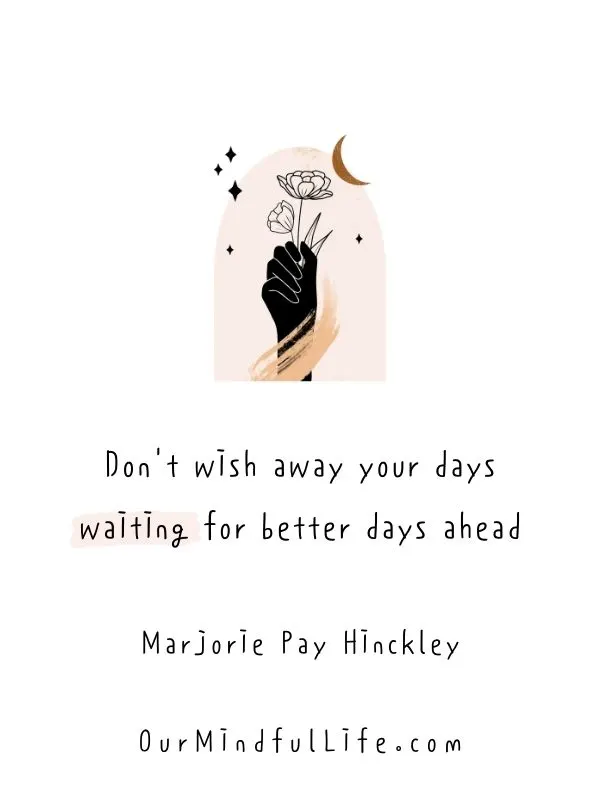 Don't wish away your days waiting for better days ahead.
– Marjorie Pay Hinckley
How to love yourself
* June edition
Stop being responsible for everyone
Give yourself enough time to recharge
Invest in your own growth
Be active in your preferable ways
Seek support when needed
Pause & evaluate what's not working
What is one to say about June, the time of perfect young summer, the fulfillment of the promise of the earlier months, and with as yet no sign to remind one that its fresh young beauty will ever fade.
– Gertrude Jekyll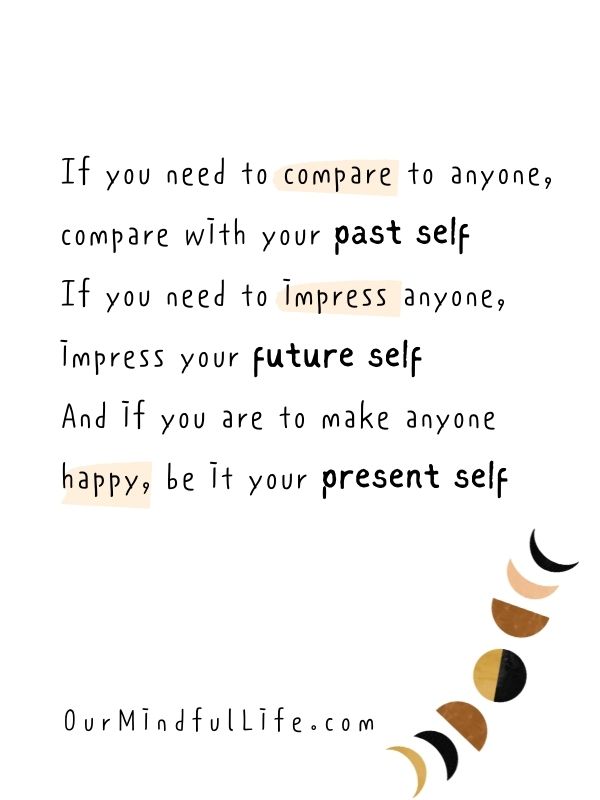 If you need to compare to anyone, compare with your past self.
If you need to impress anyone, impress your future self.
And if you are to make anyone happy, be it your present self.
The most beautiful people smile even when it's raining.
June Mental Detox
Unfollow accounts that promote unrealistic standards
Write down your worries on paper
Cut off people that bring you down
Get rid of self-doubts and limiting beliefs
Set clear boundaries and guard them
Focus on one thing at a time
You don't always need more to be happy. Sometimes you need less.
That's why with a new month coming, it's a good time to think about what doesn't serve you anymore. If you can, try to get rid of negative energy one at a time, like comparison and limiting beliefs.
For problems you can't solve at the moment, like your worries and self-doubts, write them down and dump them on paper so you don't need to carry them around. When you travel light, you travel far.
How did it get so late so soon? It's night before it's afternoon. December is here before it's June. My goodness how the time has flown. How did it get so late so soon?
– Dr. Seuss
Summer is a promissory note signed in June, its long days spent and gone before you know it, and due to be repaid next January.
– Hal Borland
I hope yesterday reminds you how strong you were, today proves you how capable you are, and tomorrow tells you how fantastic you can be.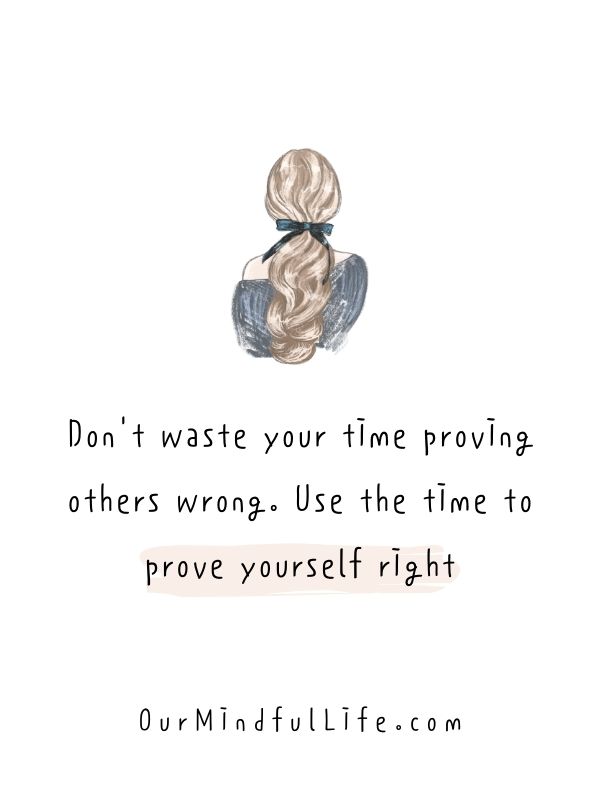 Don't waste your time proving others wrong. Use the time to prove yourself right.
Only approvals that come from within will last forever.
When the sun is shining, I can do anything; no mountain is too high, no trouble too difficult to overcome.
– Wilma Rudolph
It is better to be a young June-bug than an old bird of paradise.
– Mark Twain
You always feel like your 18-year-old self in some sense. And that's what walking through New York on a June evening feels like – you feel like it's Friday, and you're 17 years old.
– John Darnielle
Wine and cheese are ageless companions, like aspirin and aches, or June and moon, or good people and noble ventures.
– M. F. K. Fisher
Good vibes summer quotes
Sun's out; fun's out.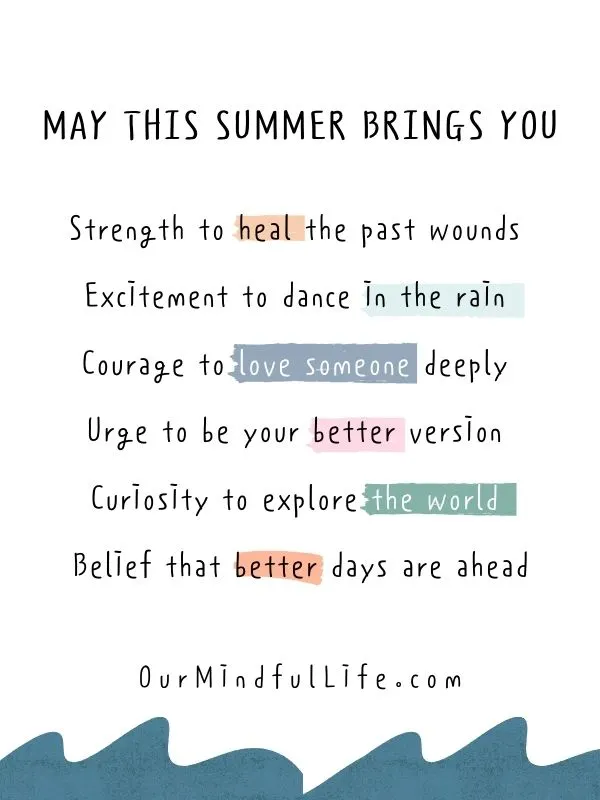 May this summer brings you
Strength to heal the past wounds
Excitement to dance in the rain
Courage to love someone deeply
Urge to be your better version
Curiosity to explore the world
Belief that better days are ahead
Some of the best memories are made in flip-flops.
– Kellie Elmore
Do what we can, summer will have its flies.
– Ralph Waldo Emerson
In summer, the song sings itself.
– William Carlos Williams
Smell the sea, and feel the sky. Let your soul and spirit fly.
– Van Morrison
It's a smile, it's a kiss, it's a sip of wine… it's summertime!
– Kenny Chesney
Sun is shining. Weather is sweet. Make you wanna move your dancing feet.
– Bob Marley
Summer afternoon; to me those have always been the two most beautiful words in the English language.
– Henry James Getemoji
I know that if odor were visible, as color is, I'd see the summer garden in rainbow clouds.
– Robert Bridges
If you're not barefoot, then you're overdressed.
– Unknown
I could never in a hundred summers get tired of this.
– Susan Branch
Summer night–even the stars are whispering to each other.
– Kobayashi Issa
Which of these June quotes relate to you the most?
Leave a comment below or tag @_OurMindfulLife on Instagram to share.