Virgo have a unique taste for tattoos. From big to small, simple to intricate, these Virgo tattoos are tailor-made for the sign.
There's a reason why zodiac tattoos are evergreen. They are relatable because people see themselves in the traits of their signs. Whether it's a positive or negative trait, it tells the world who they are. That makes a zodiac tattoo personal and meaningful.
And each zodiac sign has multiple representative elements. It can be an animal, like a lion for Leo, or it can be a simple glyph. So everyone can find a design that fits their aesthetics.
Virgo is known for their obsession with perfection. And for Virgo, who has zero tolerance for error, it's not always easy to find the best tattoo.
That's why we've rounded up a collection of Virgo tattoos that are either bold or simple, minimalist or intricate. So whichever style you are into, you will find something in this post that resonates with you. Keep scrolling.
Disclaimer: This tattoo collection is for inspiration only. Please do not copy the artwork. If you love these tattoos, follow artists and show them some support.
Virgo tattoos with meaning
Table of content
Virgo tattoo elements and meanings
Virgo sign symbol and constellation tattoos
Unique tattoo ideas for Virgo women
Bold tattoos for Virgo men
Virgo tattoo elements and meanings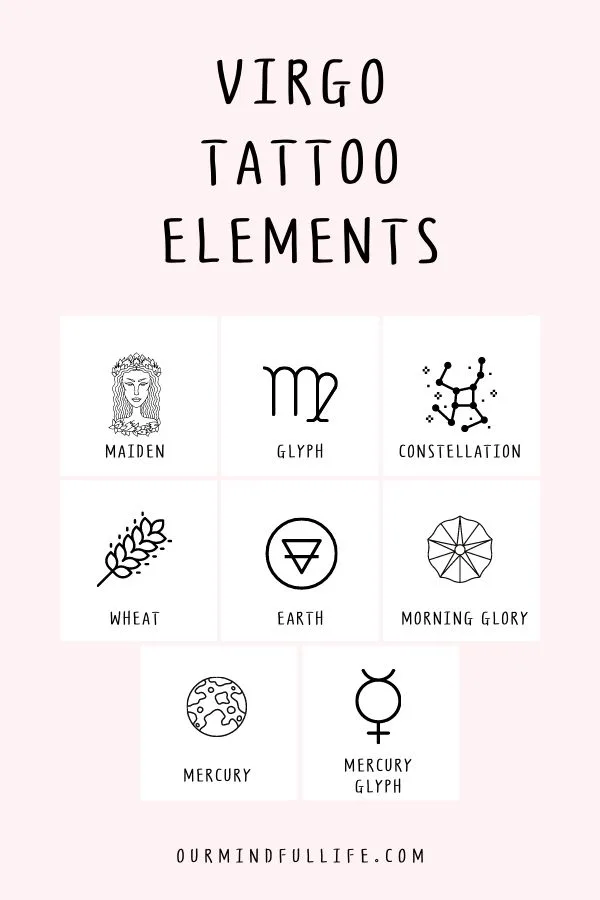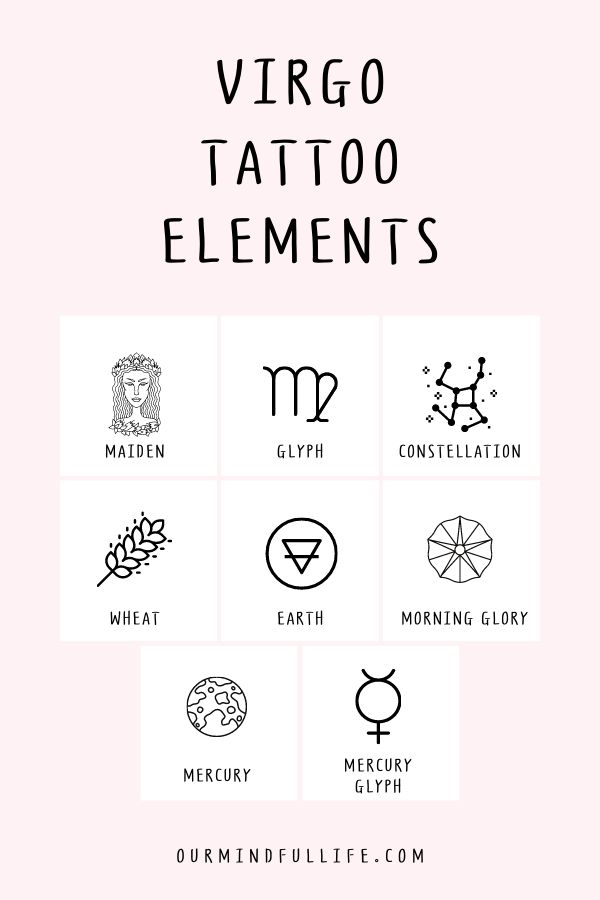 Virgo the Maiden, also known as the Maiden or Virgin, is a shy female carrying wheat or corn. It's the symbol of harvest.
The wheat is a comment element in Virgo tattoos in association with the Maiden, or some other origins, the Goddess of Harvest. Virgo season marks the beginning of the harvest time and is thought to be a sign of productivity and prosperity.
Virgo constellation
Glyph of the Virgo zodiac sign
Mercury
Mercury is the closest planet to the Sun. It is in charge of communication, and it also guides the way we think. That's why Virgos are oftentimes critical thinkers and analysts.
Virgo is an earth sign, along with Taurus and Capricorn. Earth signs are diligent, practical, and reliable.
Birth flower: Morning glory
Unlike sunflower or roses, morning glory is more low-key but still gorgeous. Their pedals are relatively small and may not always catch attention. But their vivid colors and beauty will stand the test of time, just like the Virgo sign.
Virgo sign symbol and constellation tattoos
A small constellation arm tattoo for Virgo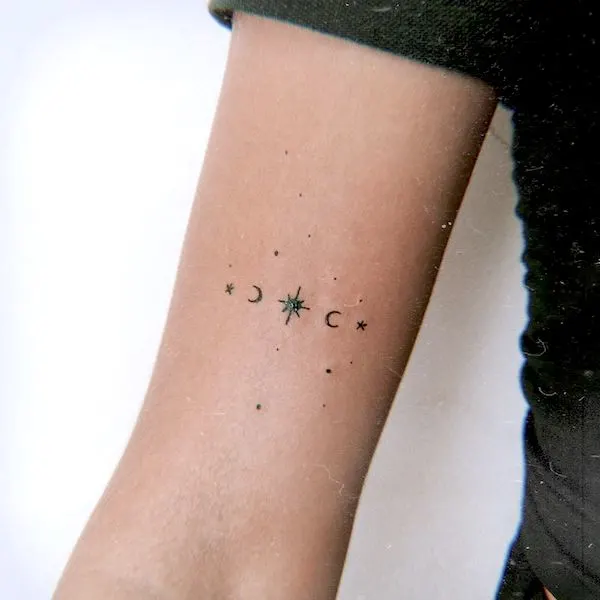 A flower sleeve tattoo in the shape of Virgo constellation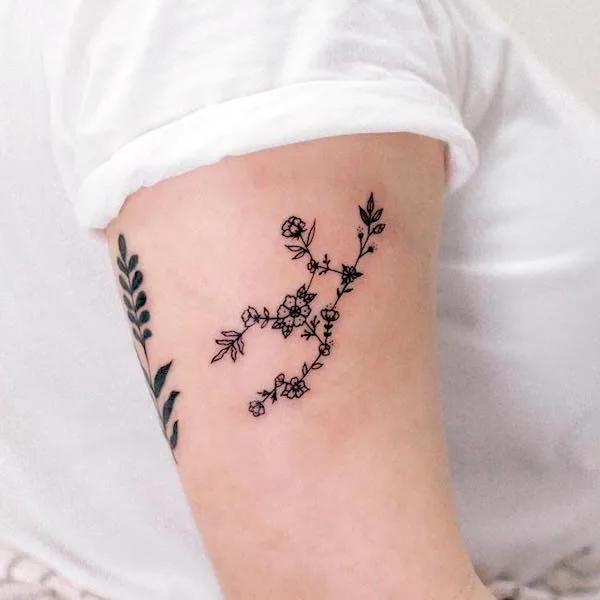 One-word tattoo for Virgo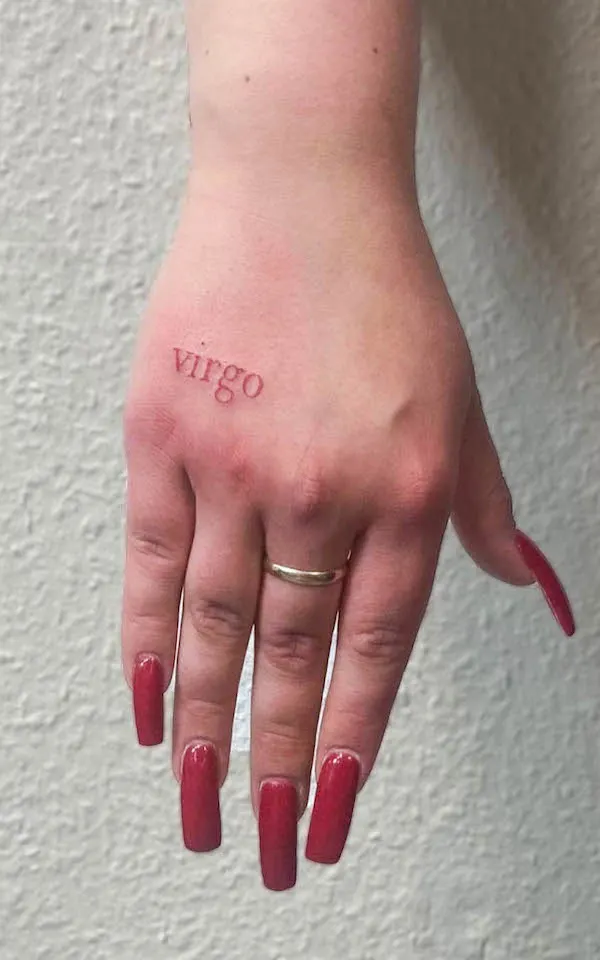 One-word tattoos may be simple. But if you find the right word, it will represent you as a person. And this Virgo tattoo is a good example.
Watercolor milky way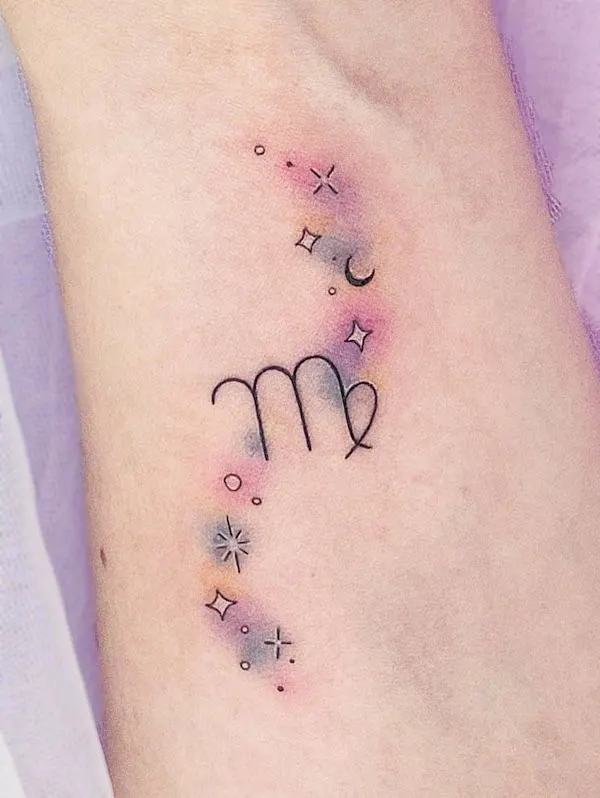 Dainty Virgo thigh tattoo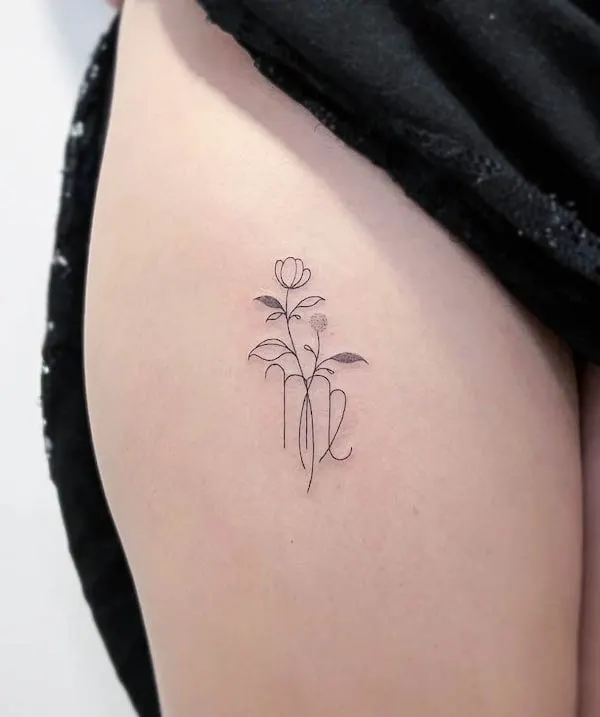 Not all thigh tattoos are huge and bold. This minimalist flower tattoo is perfect for people as low-key as the Virgos.
Simple Virgo glyph and constellation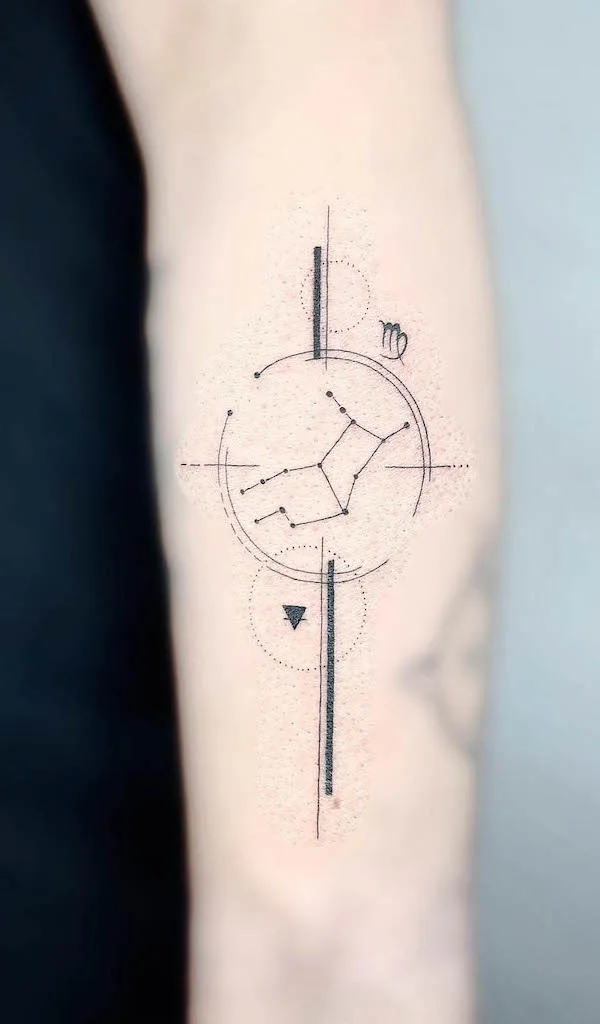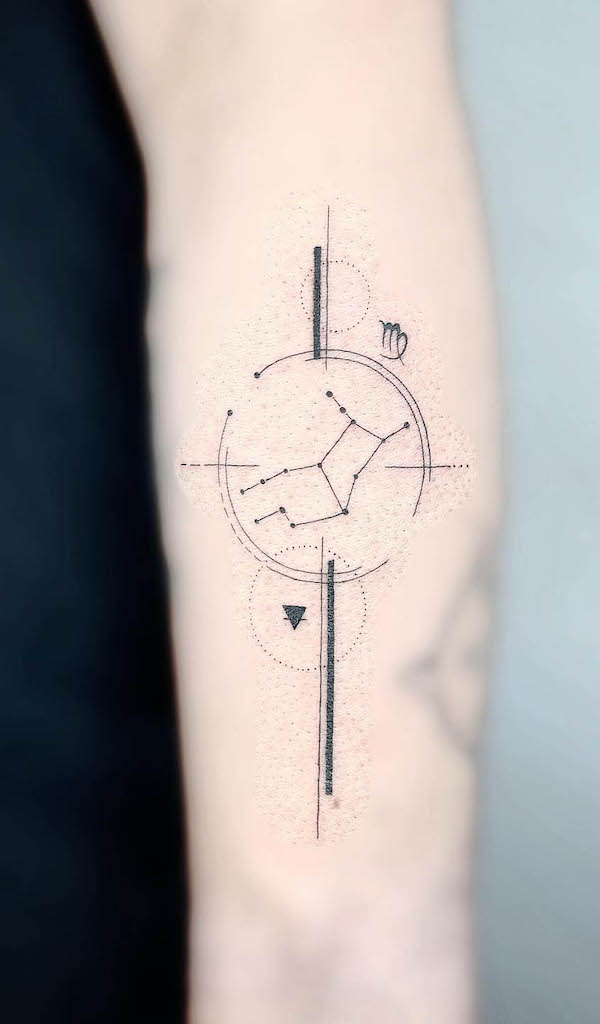 A starry Virgo symbol tattoo for women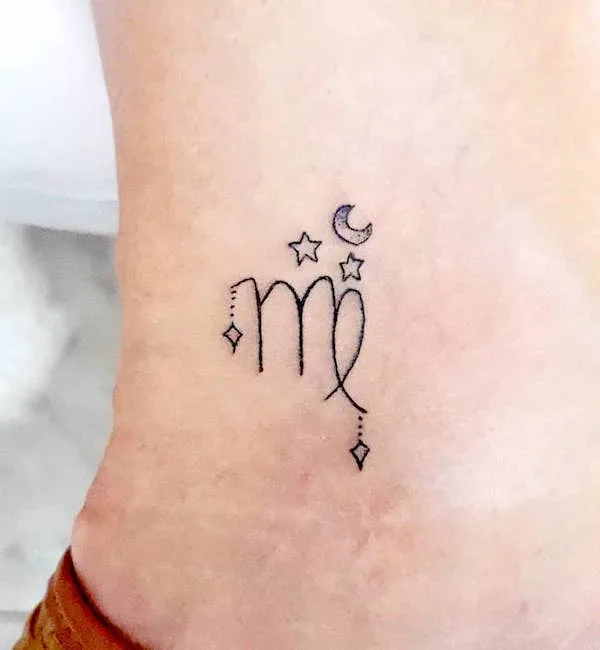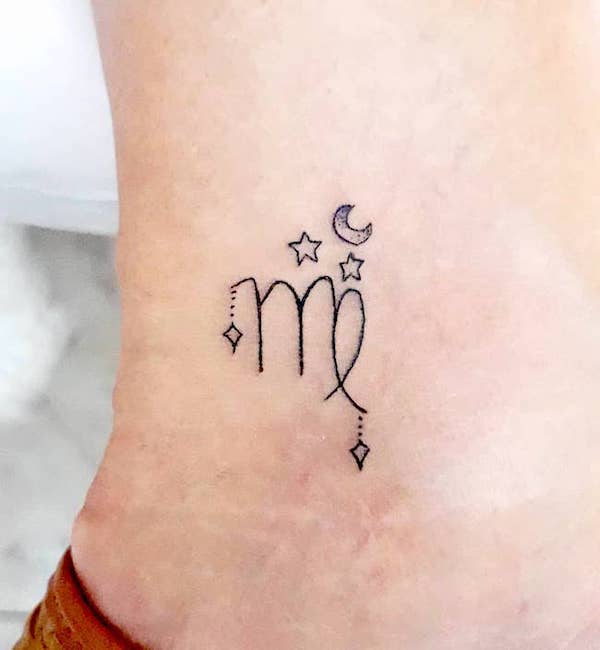 Virgo wrist tattoo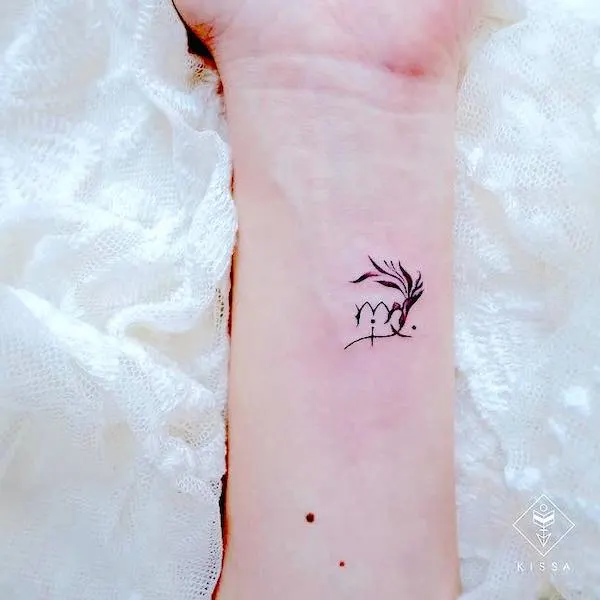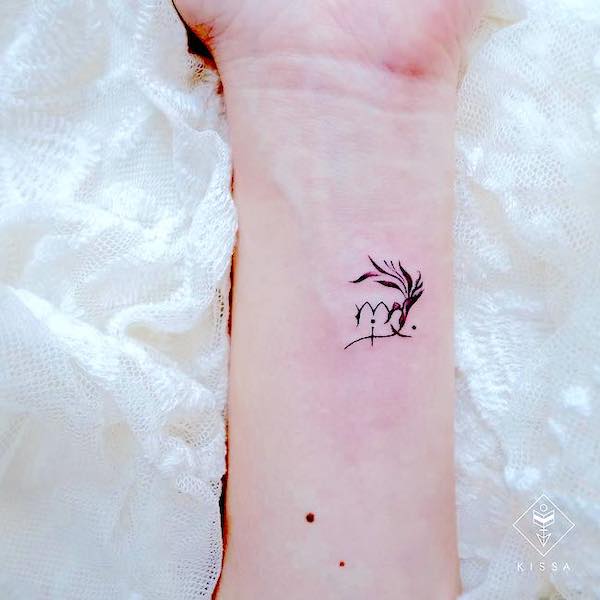 A sleek Mercury glyph neck tattoo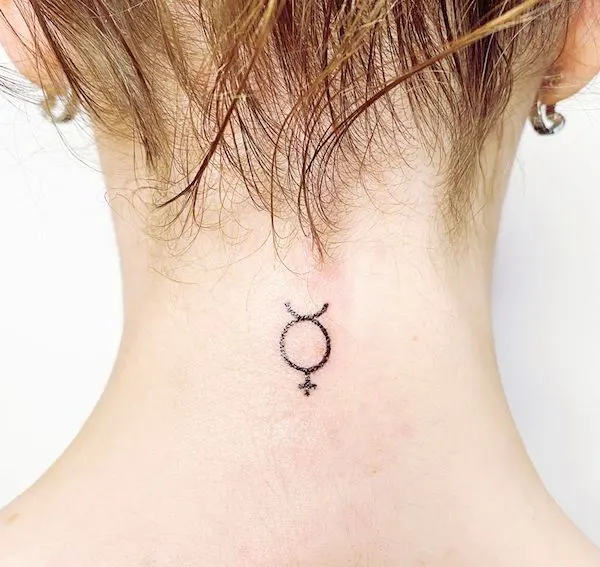 A tarot tattoo with Virgo, Taurus and Aquarius symbol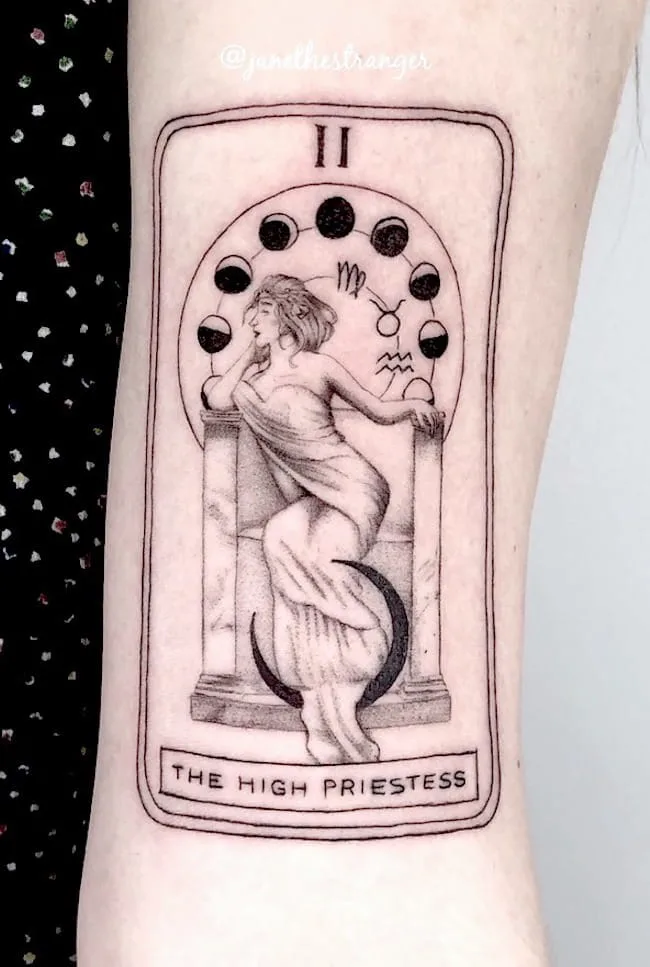 Minimalist zodiac and planet symbol tattoos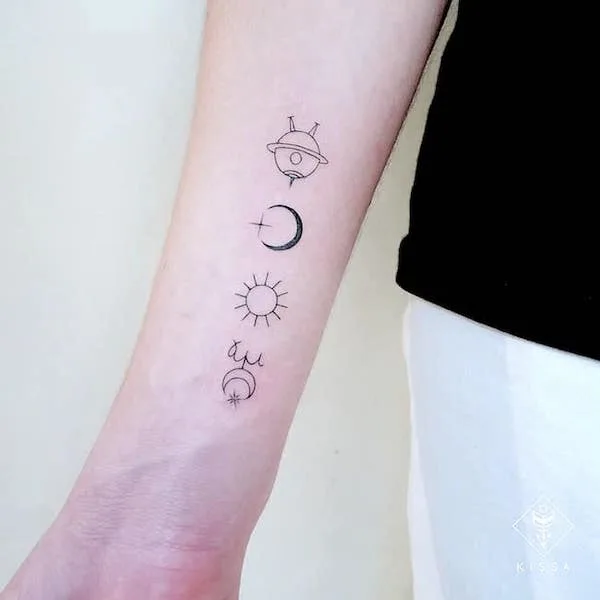 A minimalist constellation tattoo on the back
A hidden constellation tattoo for Virgos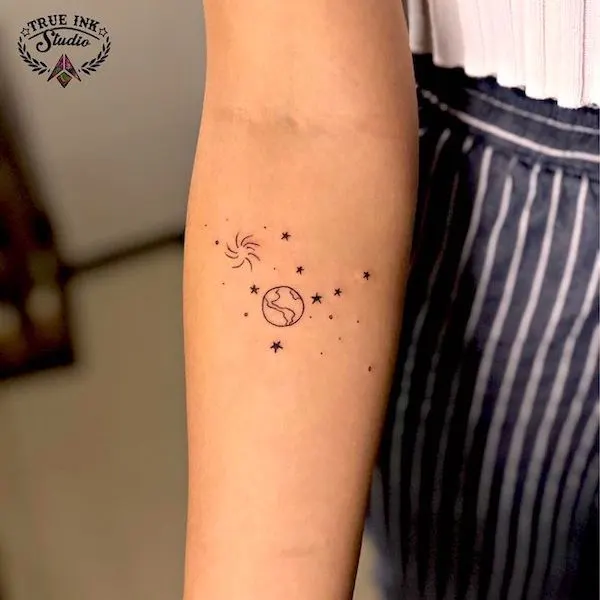 A black and white Mercury tattoo on the forearm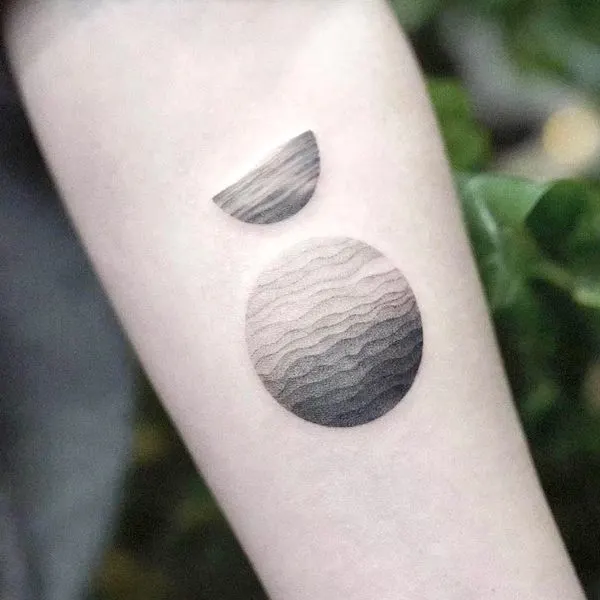 A minimalist fox tattoo for Virgins
Virgos, just like their spirit animal fox, are sensitive and independent. They are self-aware and are always prepared. If you are sharp like a fox, this tattoo idea is perfect for you.

A watercolor lotus tattoo for Virgo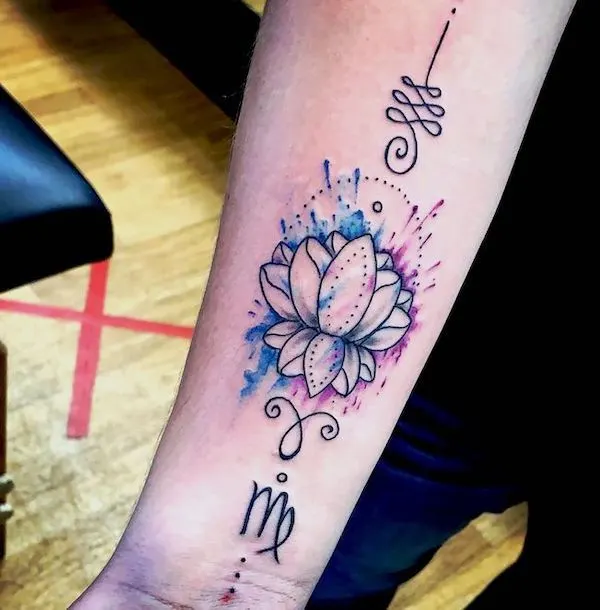 A colorful stars tattoo for Virgo girls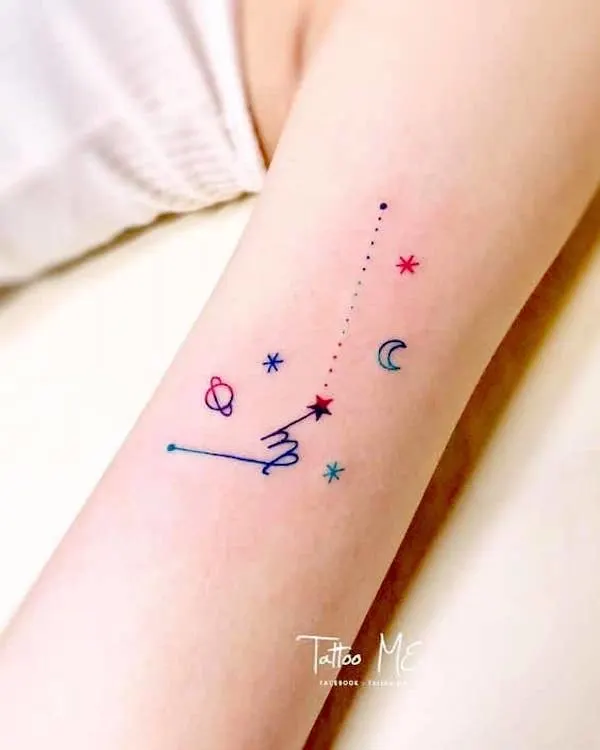 An abstract Virgo tattoo between the boobs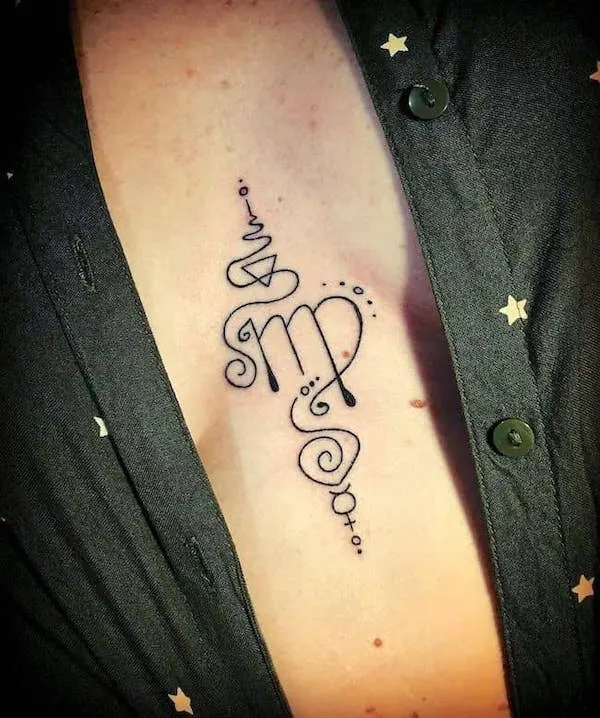 A small Virgo symbol wrist tattoo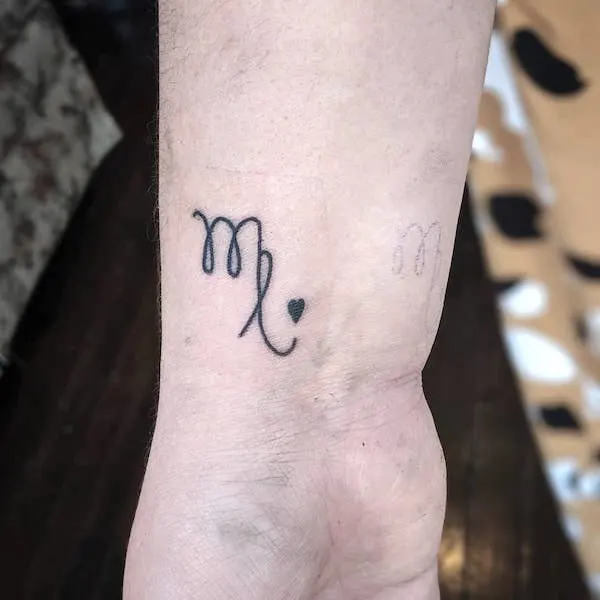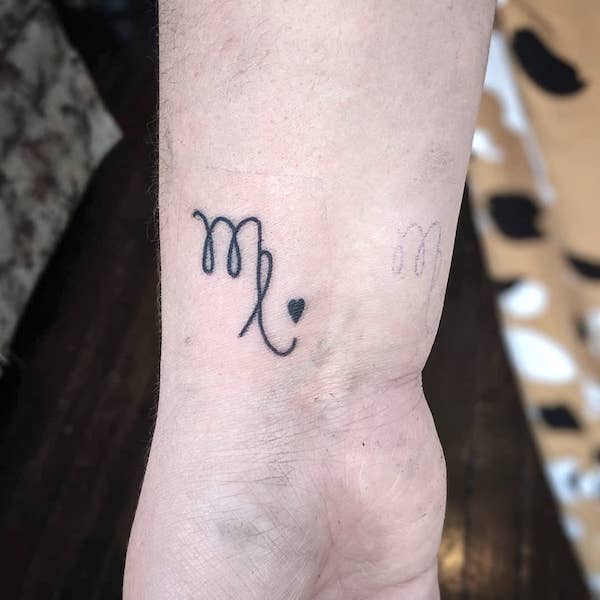 A constellation tattoo behind the ear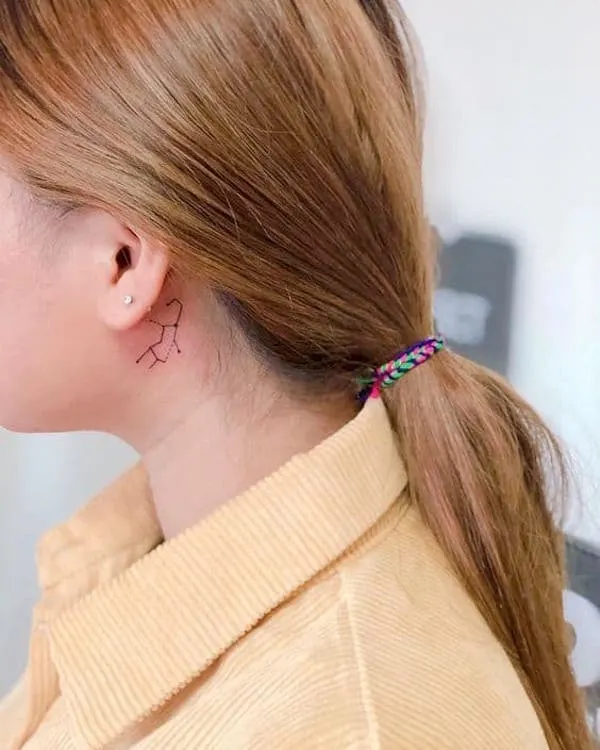 A simple zodiac tattoo below the collarbone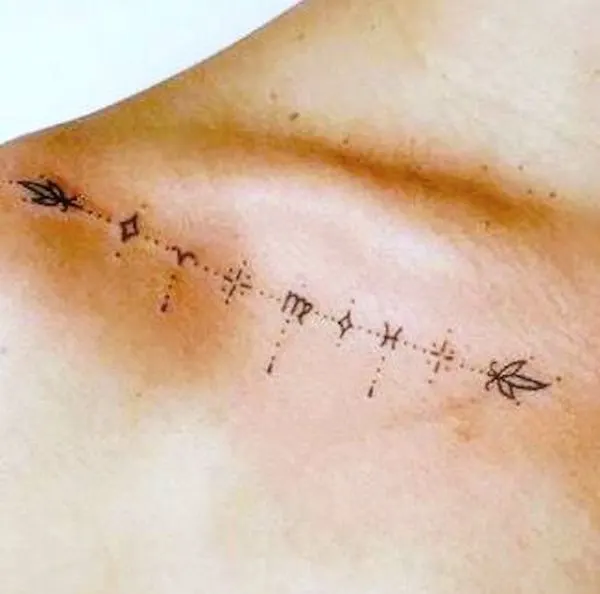 A sleek constellation tattoo on the back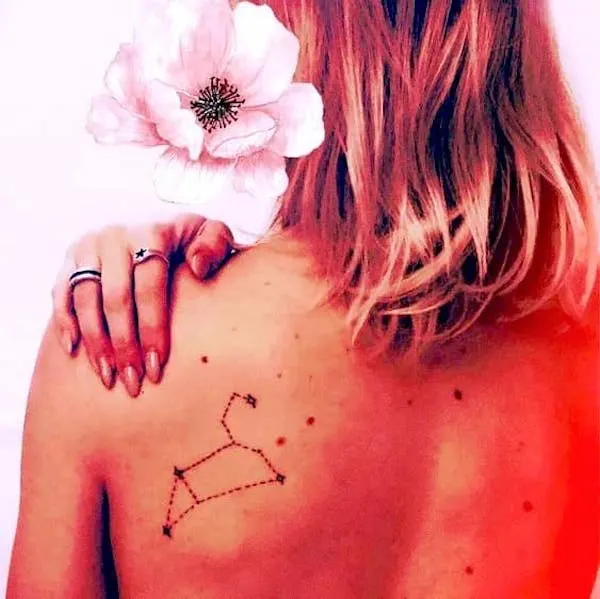 Tiny ear-back Virgo symbol tattoo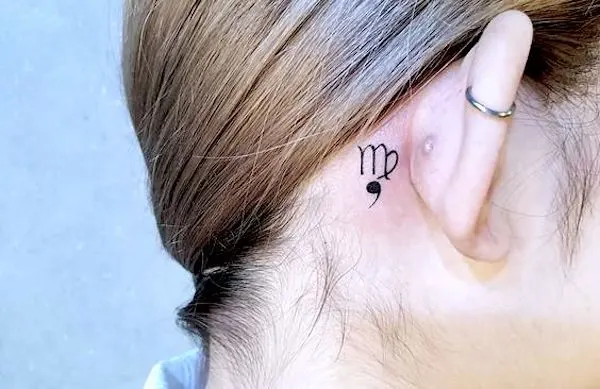 A floral constellation tattoo on the shoulder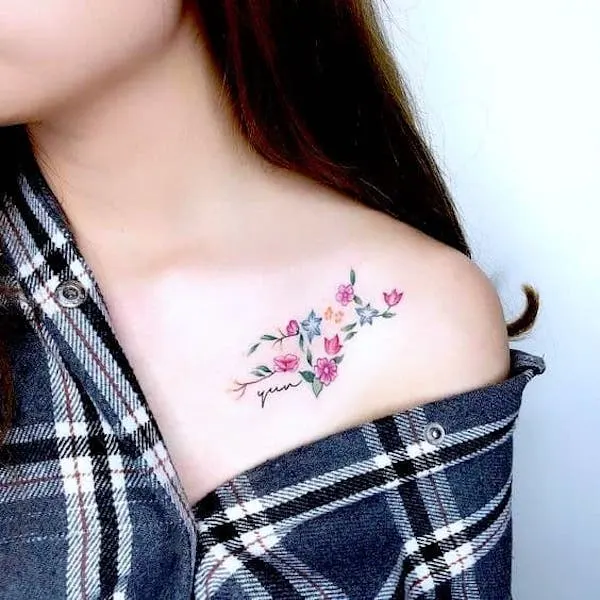 Matching couple zodiac tattoos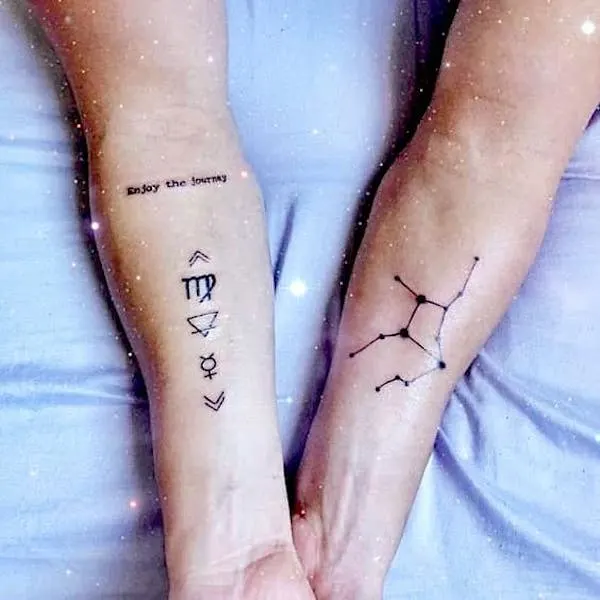 A tiny Virgo finger tattoo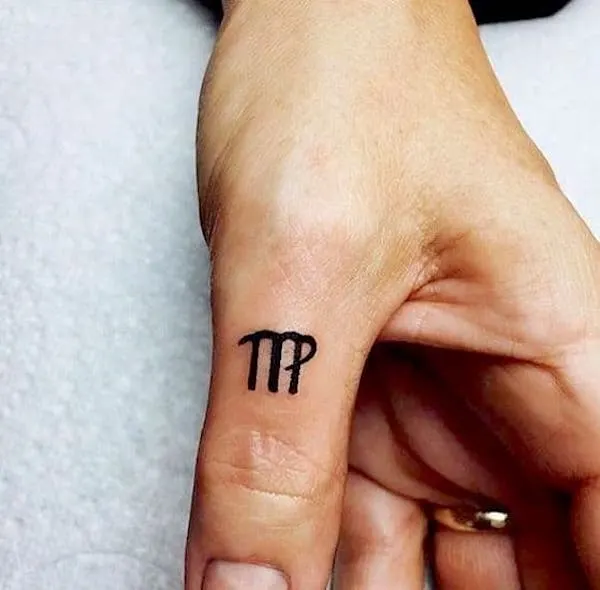 Cute moon tattoo on the back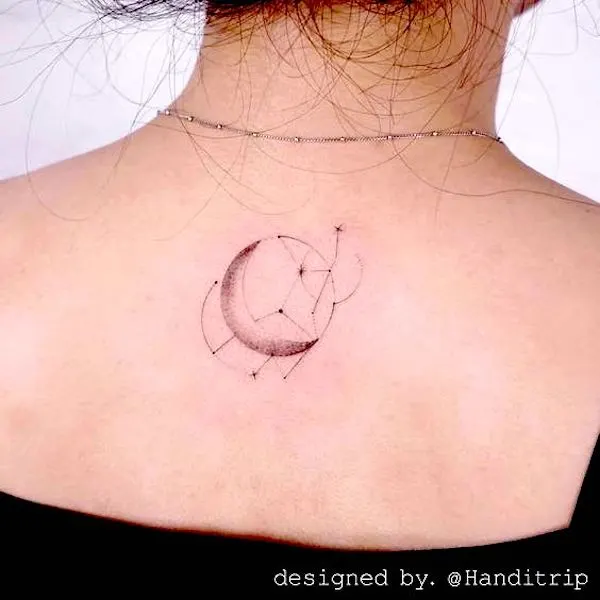 A tattoo that brings a little zen to Virgo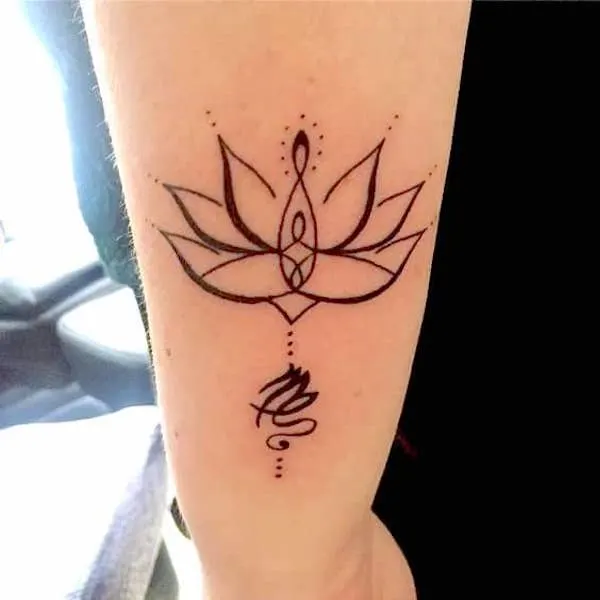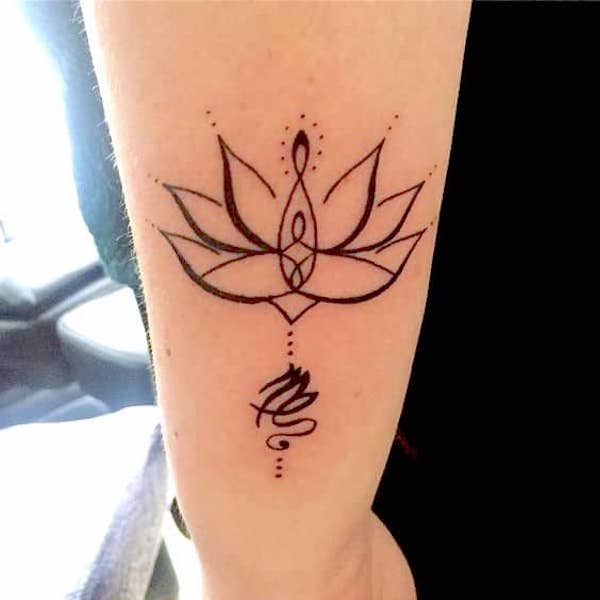 A simple constellation wrist tattoo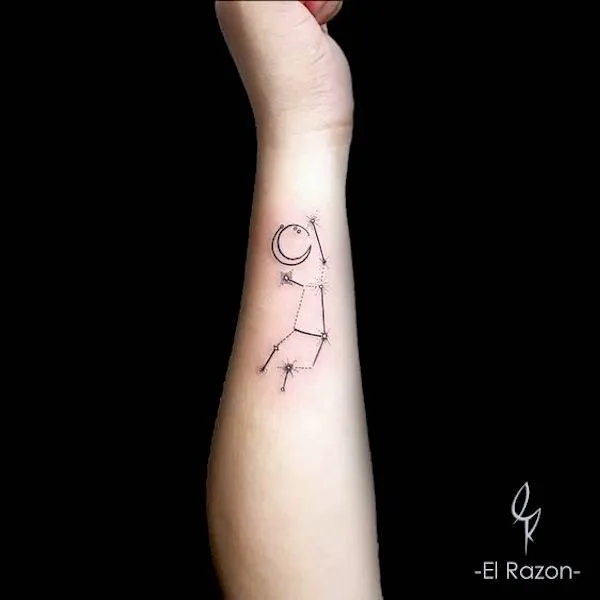 A watercolor tattoo with the date of birth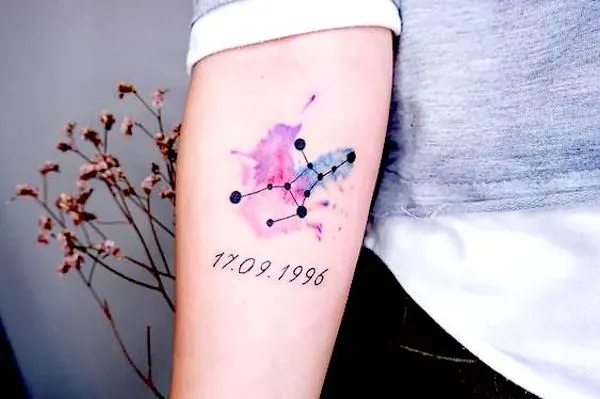 Unique tattoo ideas for Virgo women
A small Virgo tattoo under the collarbone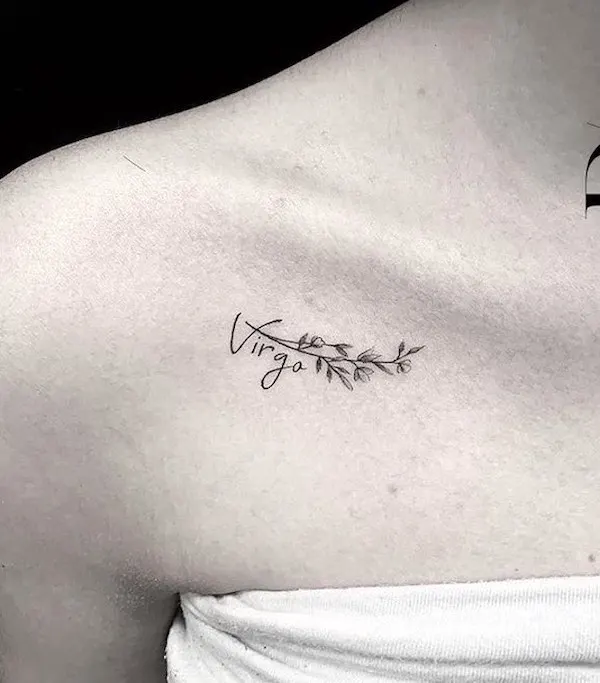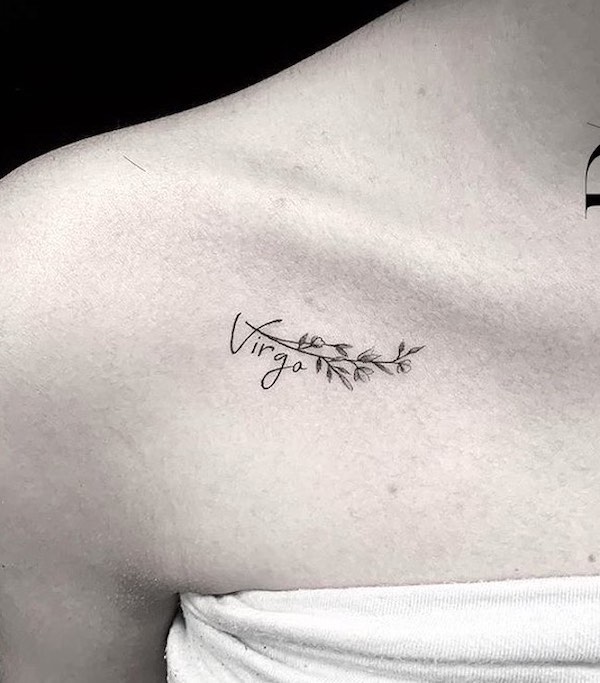 Generally speaking, the skin on the collarbone is thinner than that of the arm or the thigh. Thus inking on this area may cause more pain.
But collarbone tattoos are so loved because they complement the silhouette of the human body. So if you want a collarbone tattoo, start with something simple and small like this one.
The Virgo girl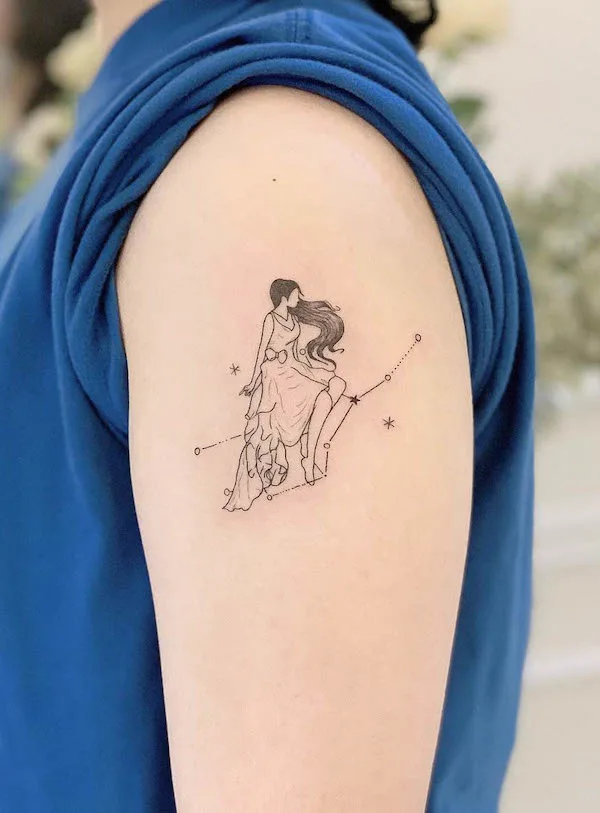 Girly Virgo arm tattoo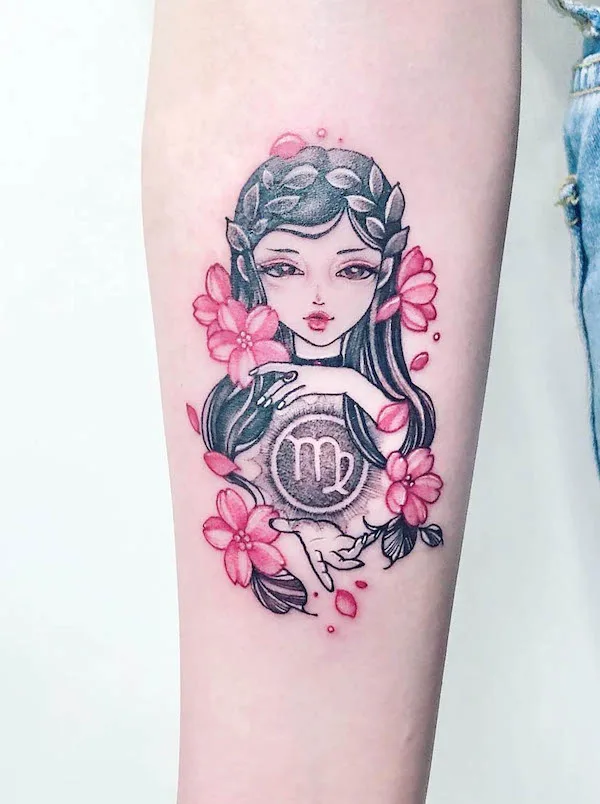 The Virgo warrior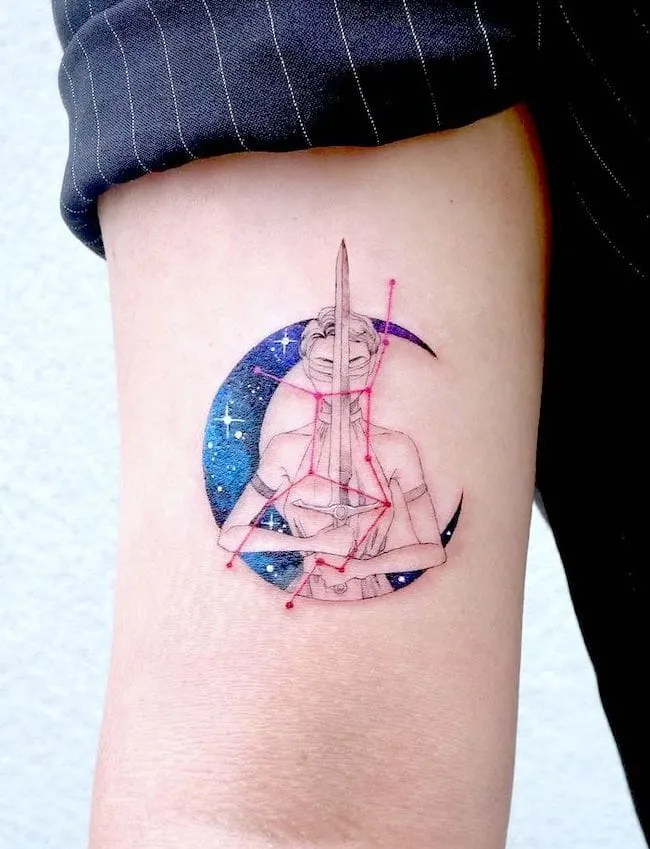 A tattoo that combined Chinese and western zodiac symbols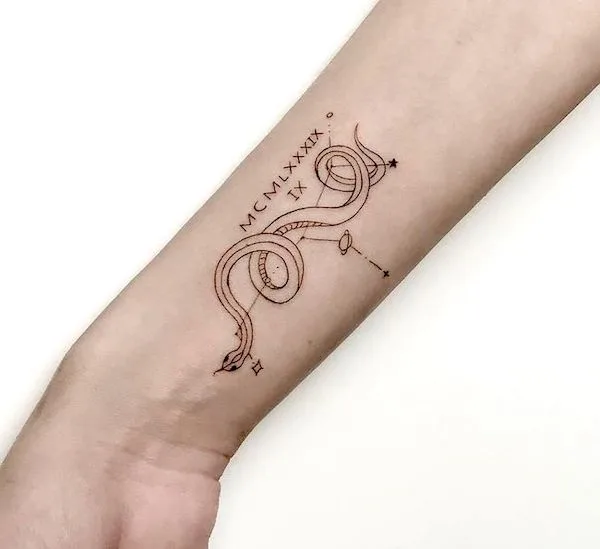 Virgo birth flower – Morning glory tattoo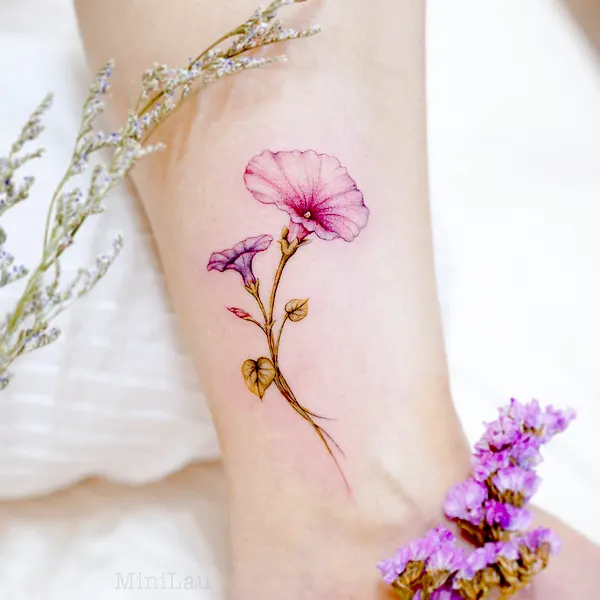 A fine line abstract tattoo for Virgo women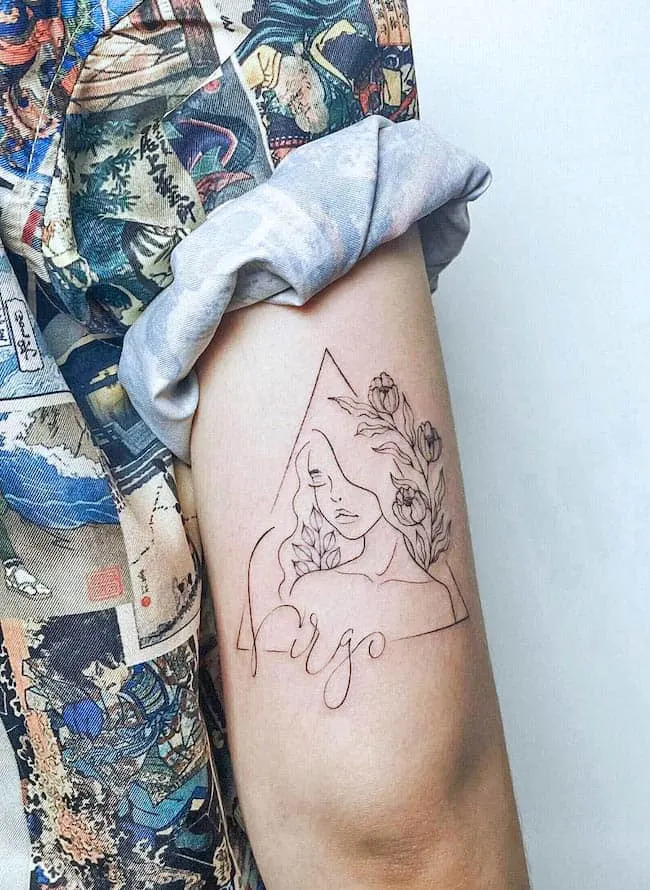 A floral zodiac constellation rib tattoo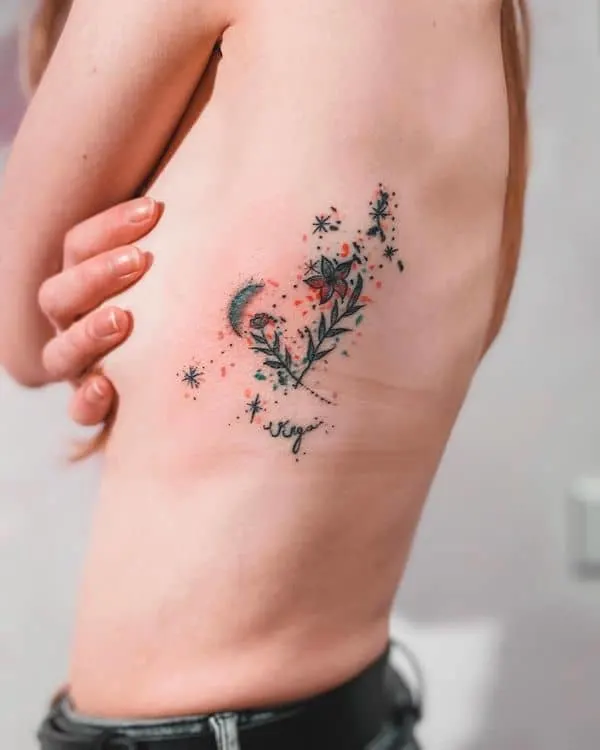 A bold statement piece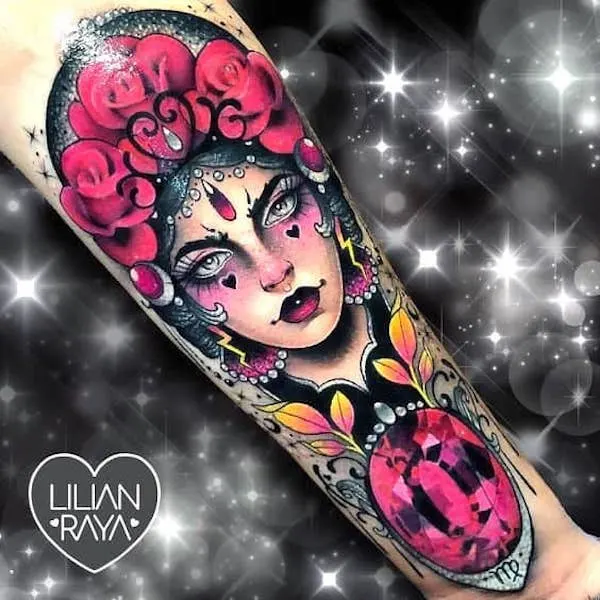 The Maiden tattoo – the Goddess of Harvest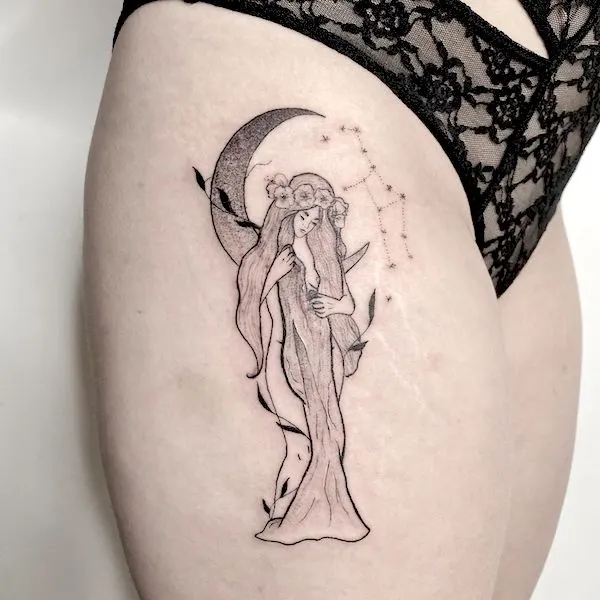 Stunning full sleeve Virgo tattoo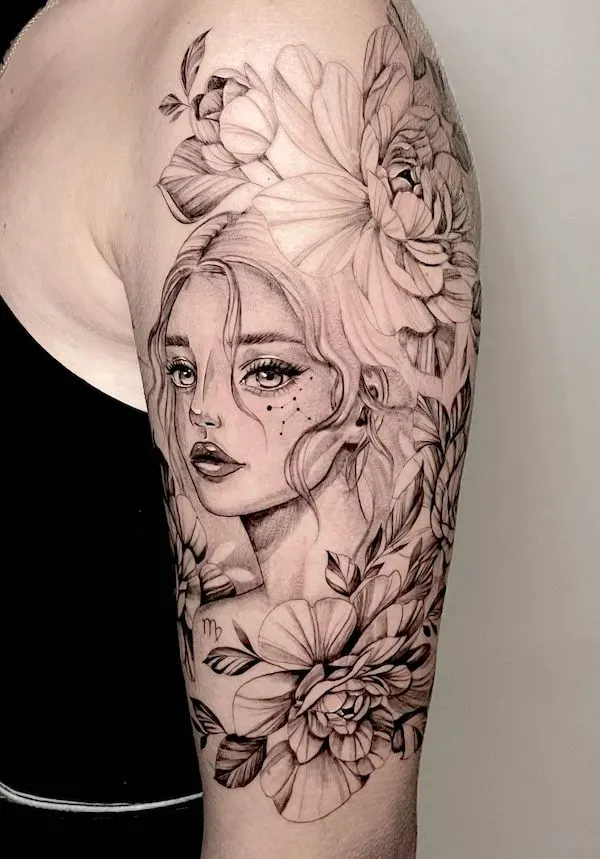 Universe in my hand – A moon phase tattoo with Virgo constellation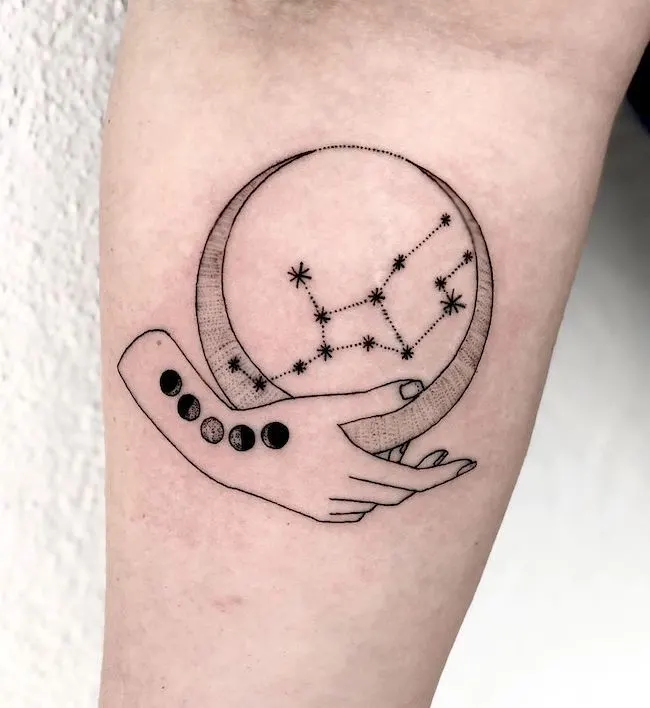 Flower tattoo with the constellation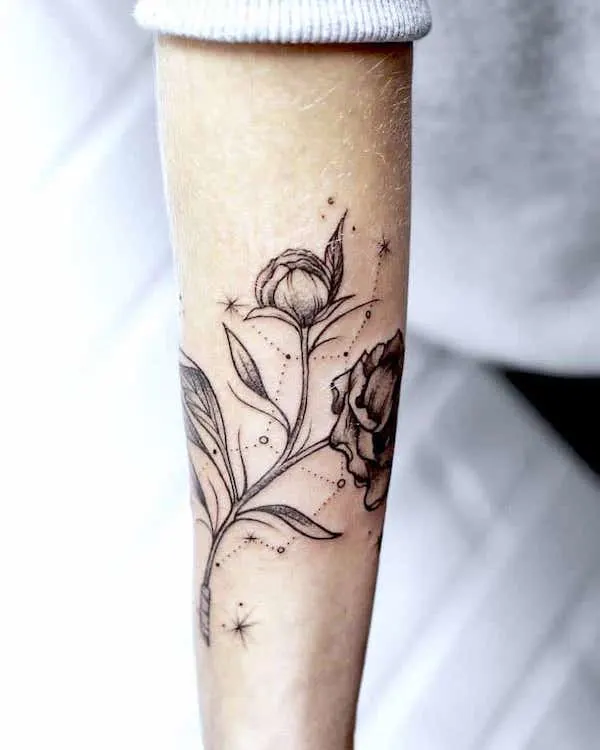 A wheat foot tattoo for Virgo women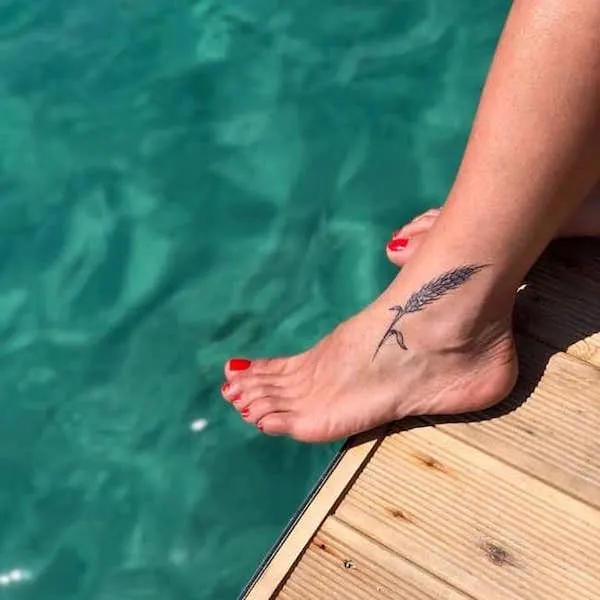 Virgo is oftentimes associated with Demeter – the Greek goddess of wheat. That's why you may see a lot of wheat in Virgo tattoo designs. If you are over constellations and zodiac symbols, this foot tattoo may give you some fresh perspectives.
The thinker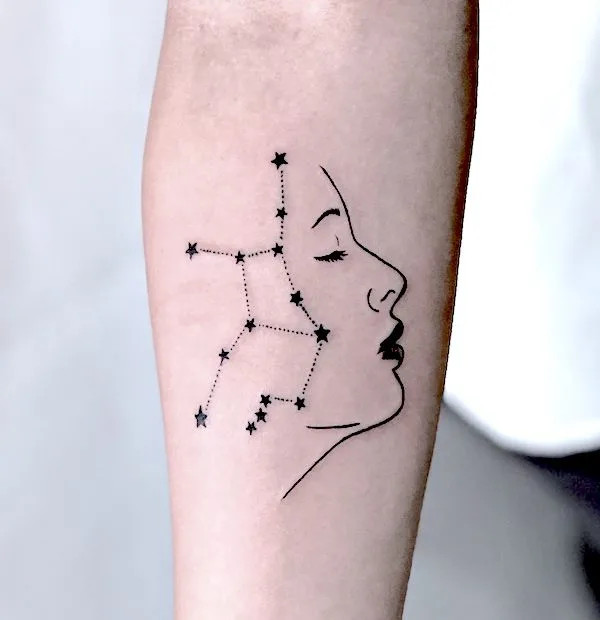 A lunar tattoo on the back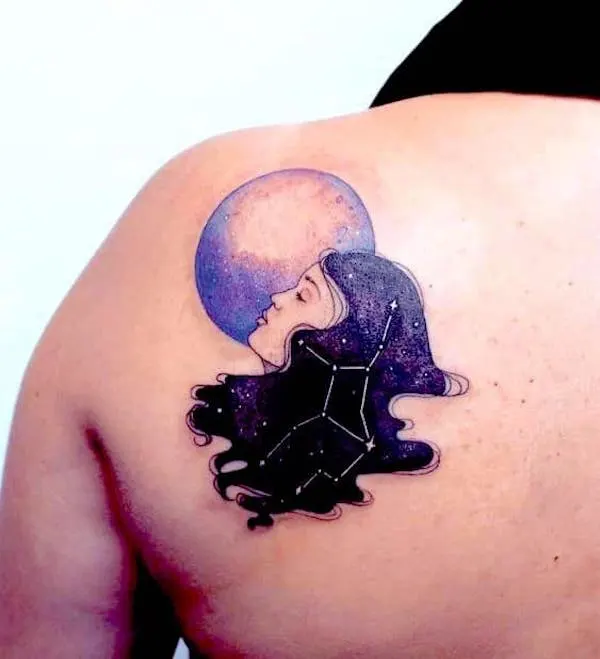 A Virgo goddess tattoo on the arm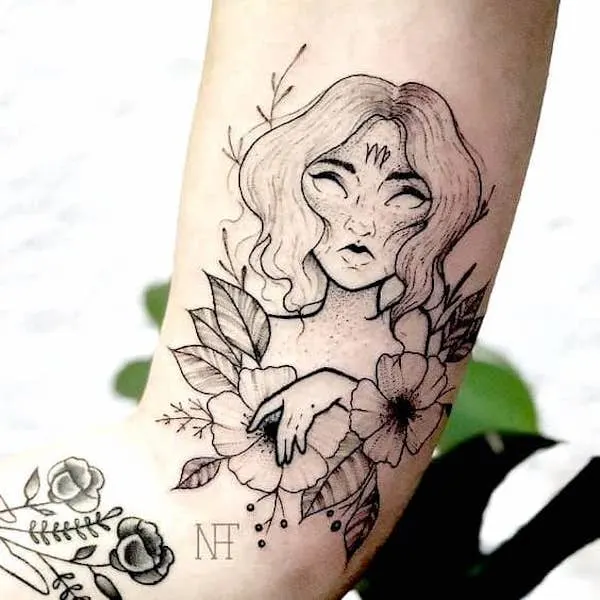 "Trust your heart, not your eyes"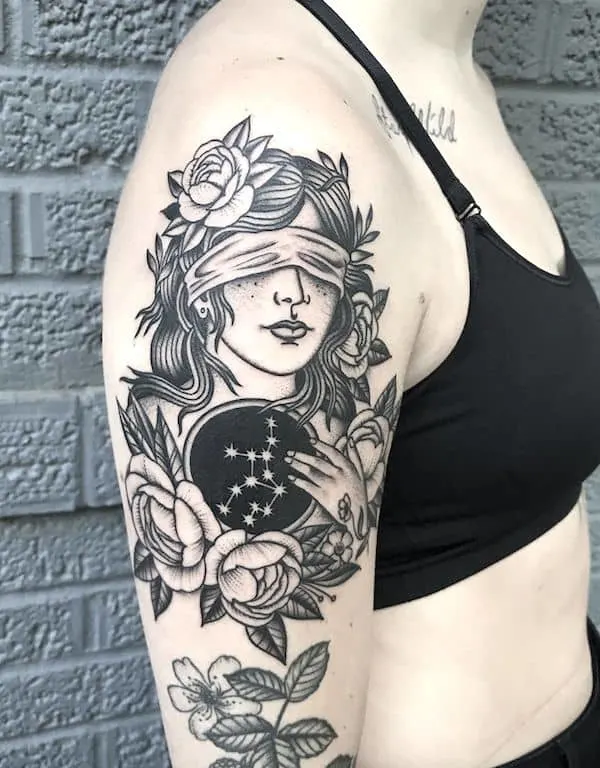 A delicate astrology tattoo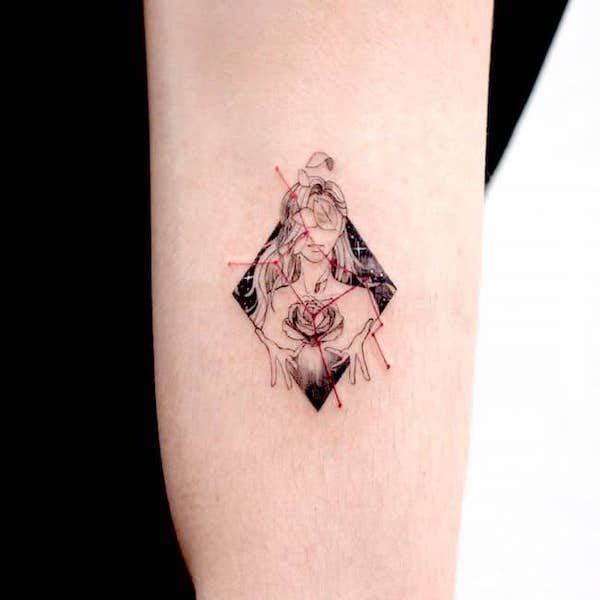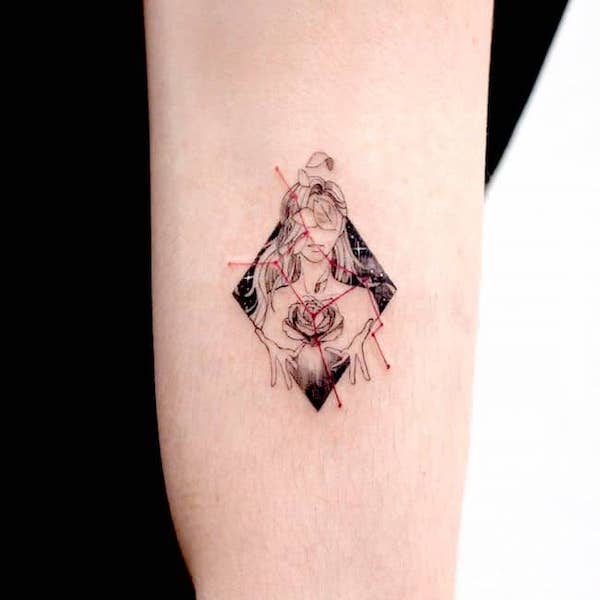 A Pisces Virgo Aries tattoo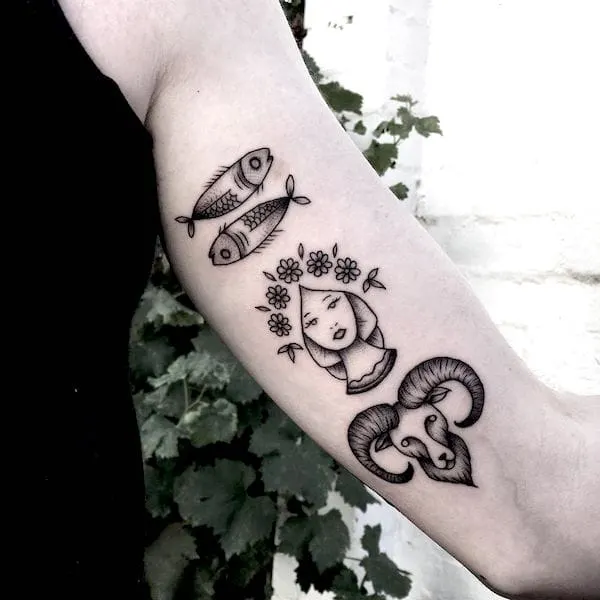 A fun way to get your sun sign, moon sign and rising sign inked.
Virgo spirit animal tattoo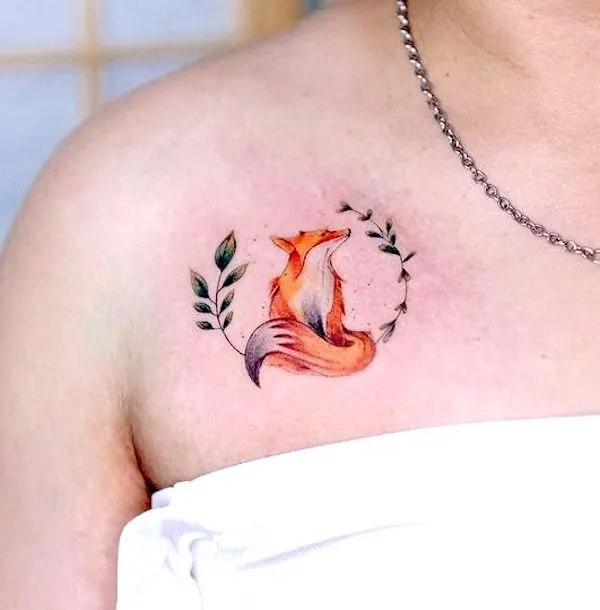 Fox is the spirit animal of Virgo. If you want a unique Virgo tattoo that does not include a Virgo symbol or a constellation, go for a fox tattoo!
The overthinker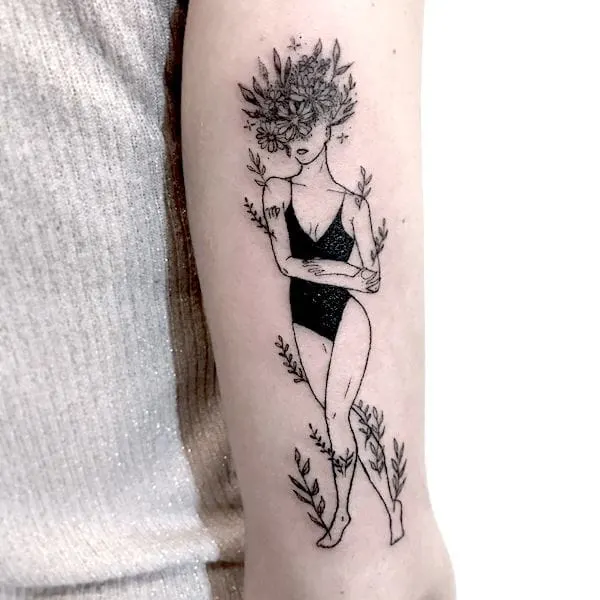 One of the things that Virgo often do is overthink. They try to rehearse as many times as possible in their heads before anything actually happens. While this can help Virgo to be mentally prepared, it comes with a consequence.
Overthinking creates immense stress and burnout. This tattoo translates the idea into body art. It's a reminder to let go of what you can't control.
Read also: 38 Virgo quotes that will expose the sign
A traditional Virgo plant tattoo on the forearm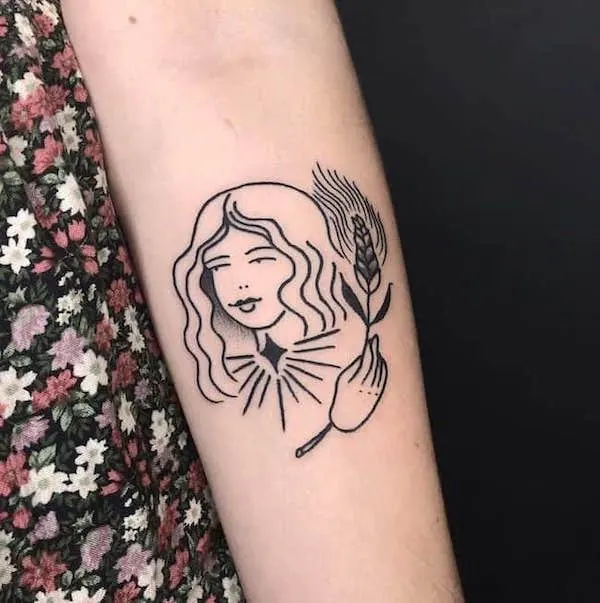 An impressive Virgo constellation tattoos on shoulder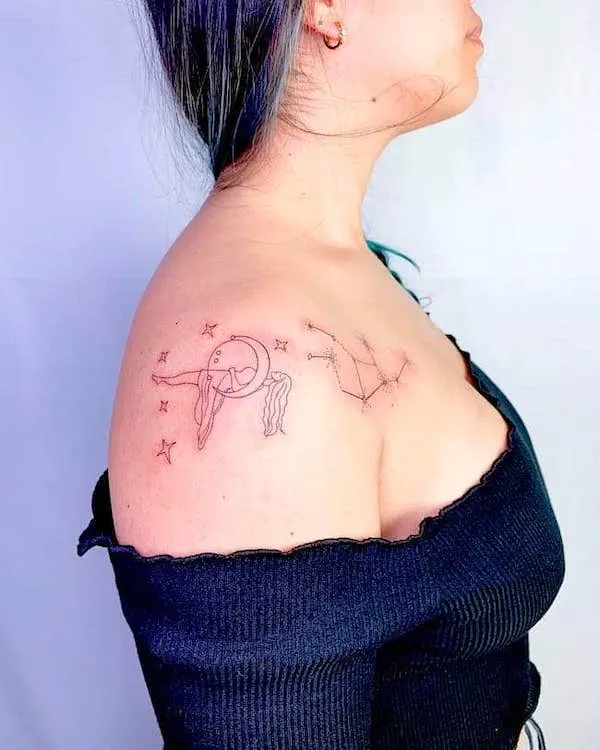 A wheat tattoo with crown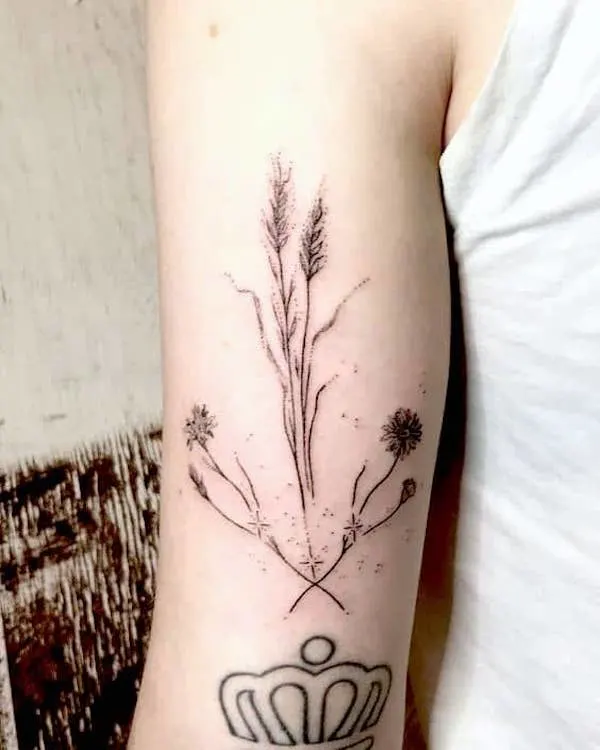 A goddess tattoo with refined details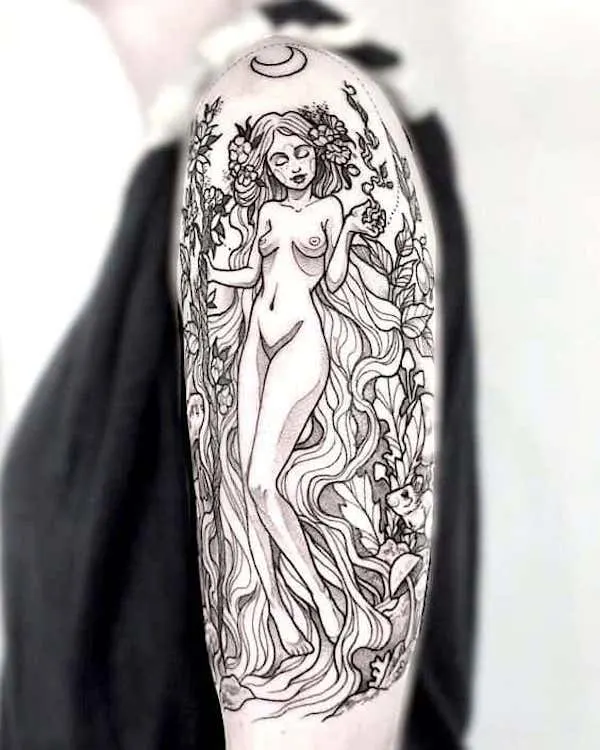 Bold tattoos for Virgo men
A bold third-eye arm tattoo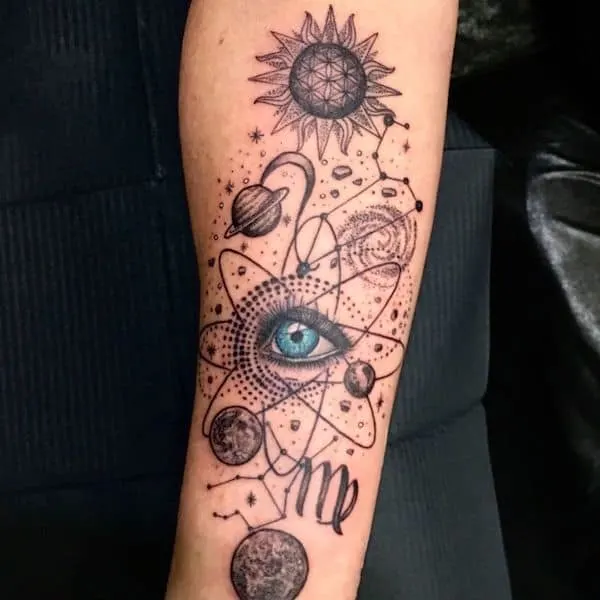 Anatomy of Virgo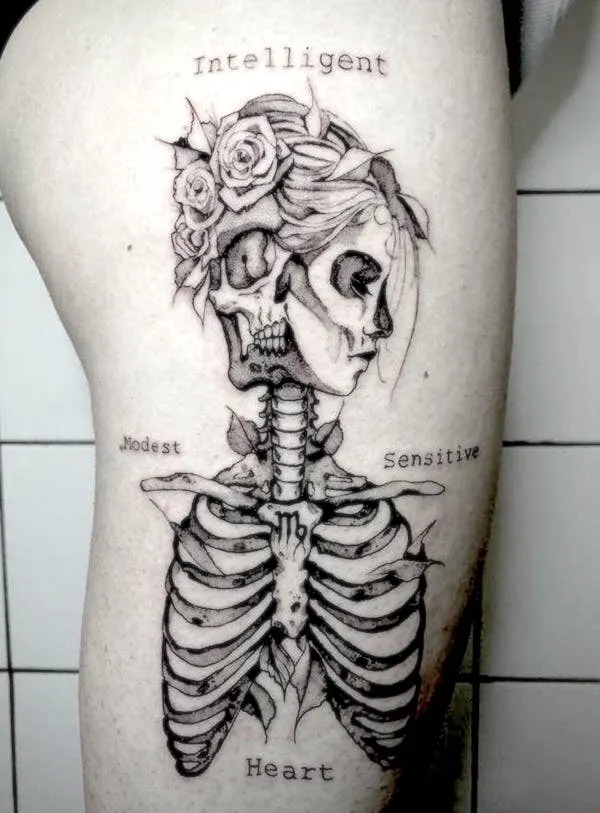 A geometric symbol tattoo for Virgo men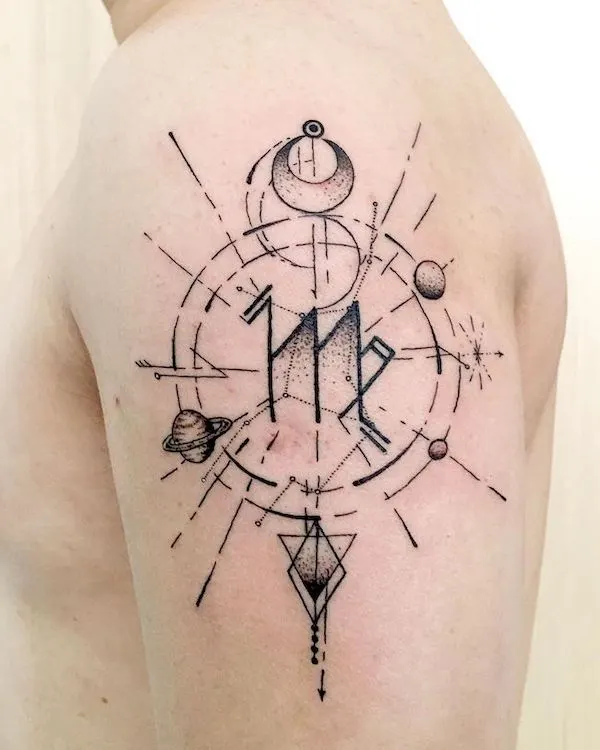 A bold colored tattoo on the arm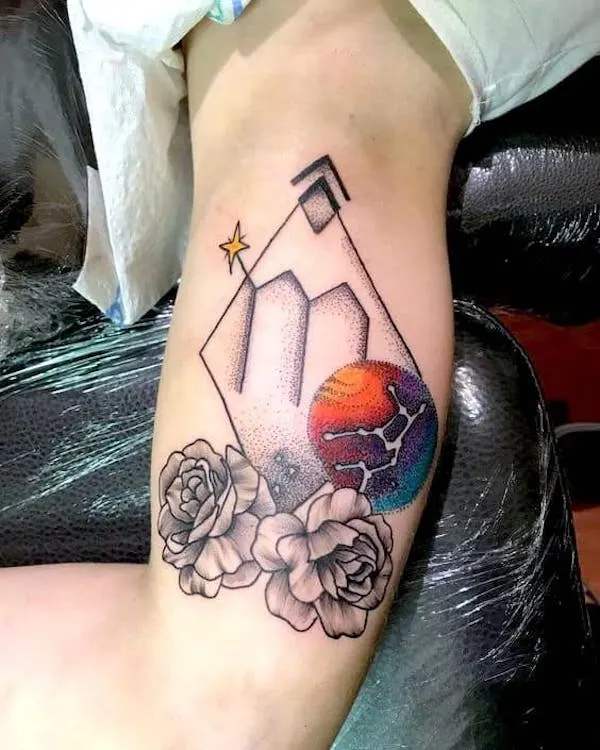 A Virgo mandala arm tattoo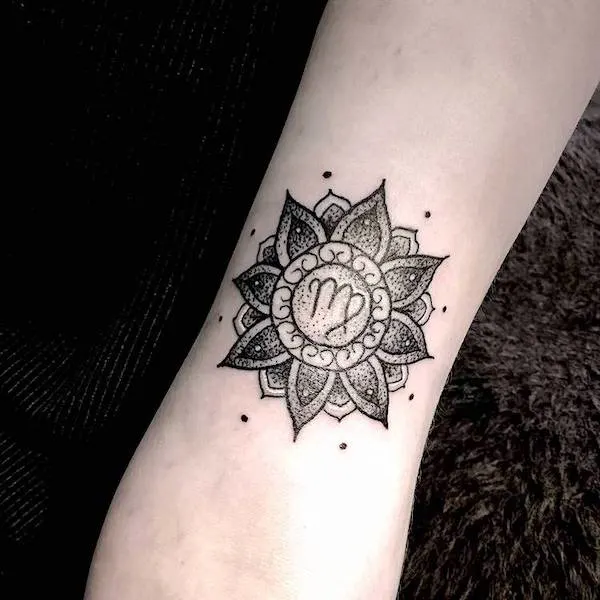 Stars and landscape tattoo with a story to tell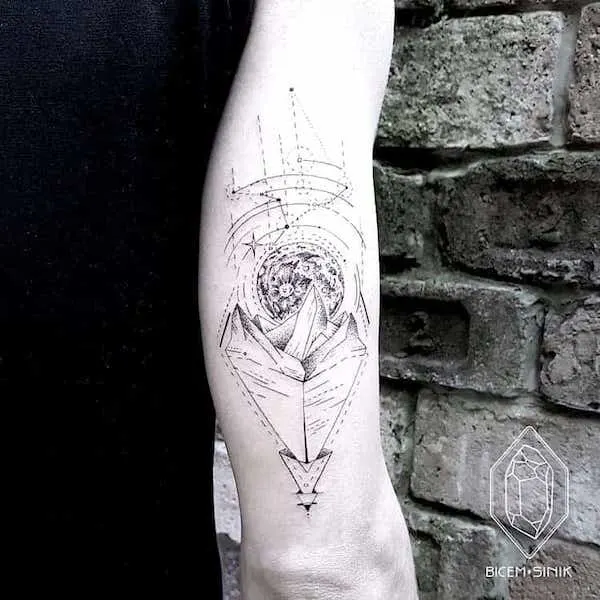 A tribal arrow tattoo with the Virgo stars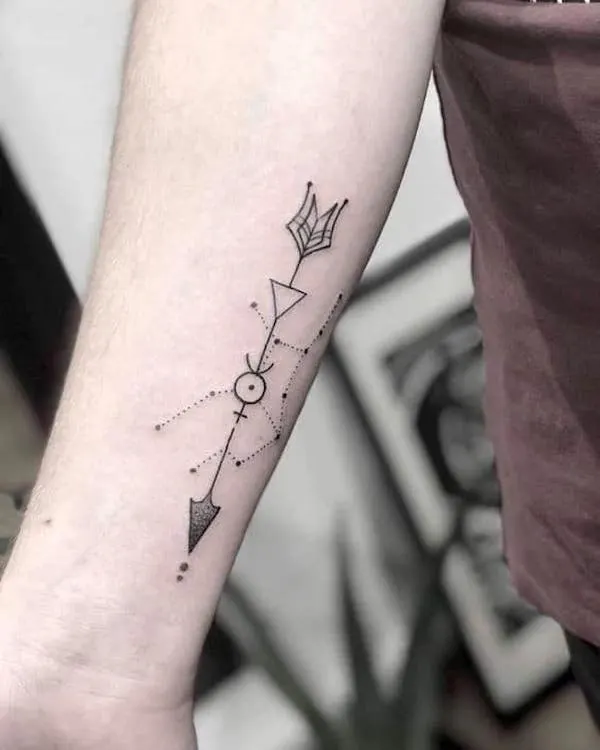 The adventure-seeker tattoo for Virgo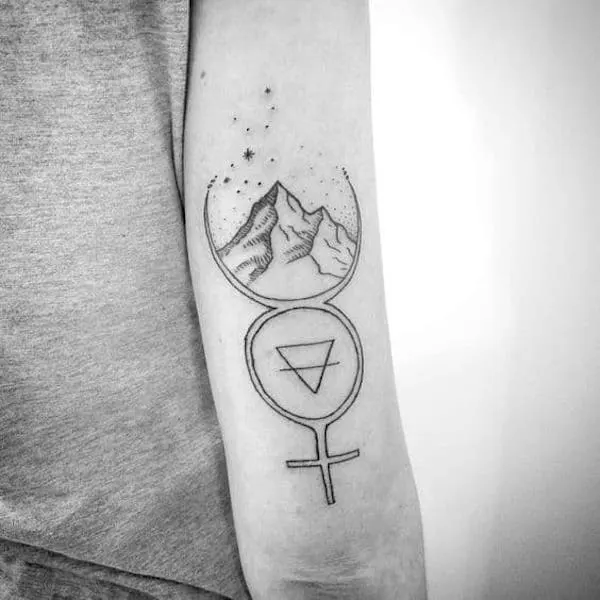 Instagram
Which Virgo tattoo is your favorite?
So there you have it. Here are all the Virgo zodiac tattoo ideas. Have you found the one for you?
Read also: 27 Hilarious Virgo memes to call out the Virgins