Looking for minimalist matching tattoos for couples, best friends, and siblings? Check out these simple and unique tattoos that you won't grow tired of.
Many hesitate to get matching tattoos. It can be risky because, unlike tattoos, some relationships may not stand the test of time. Some don't feel like shouting out loud about their relationship status. Is there anything personal enough to honor the bond and simple enough to fit in everyday life?
The minimalist matching tattoo seems to be the answer. Shapes, lines, letters, and simple illustrations carry just as much meaning as the fancy ones. They cause less pain, thus perfect for tattoo virgins.
Disclaimer: This tattoo collection is for inspiration only. Please do not copy the artwork. If you love these tattoos, follow artists and show them some support.
Matching tattoos for you and your special someone
Table of content
What are some good minimalist matching tattoo ideas?
Simple but meaningful tattoos for couples
Minimalist matching BFF tattoos
Minimalist matching tattoos for siblings
What are some good minimalist matching tattoo ideas?
Without the colors and intricate details, these symbols are equally meaningful and stunning.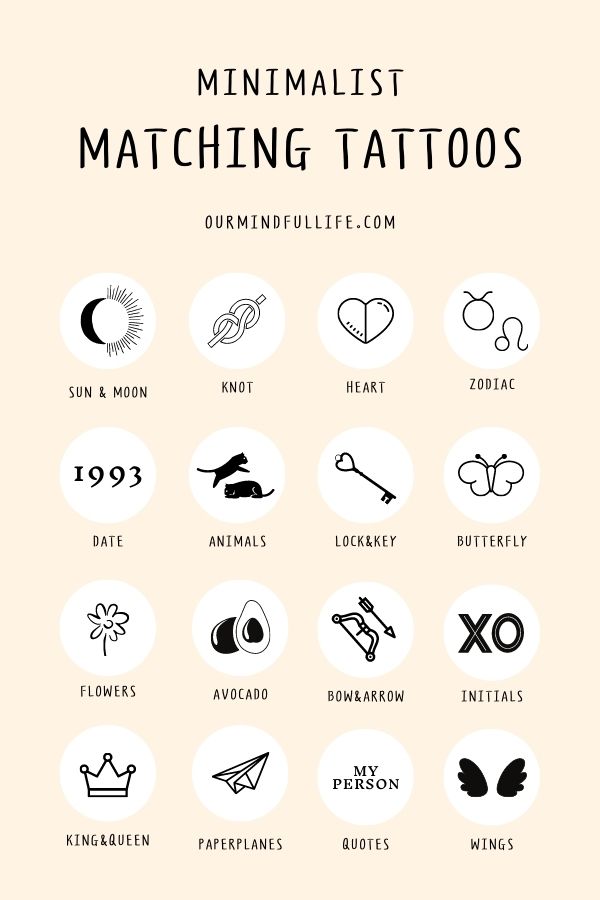 Or Yin and Yang. Perfect for couples.
Tying the knot on the skin just adds more weight to the commitment for engaged or married couples.
Two hearts or half on each other, these mono-lined tattoos are classic and first-timer-friendly.
The sign glyph is not the only option. These astrology sign tattoos may inspire you.
Be it the dates of birth or anniversaries, number tattoos carry stories that only the wearers understand.
Cats, dogs, elephants, the only thing better than getting a spiritual animal tattoo is getting it with your person.
Only the right person finds a way to unlock the heart.
To ink with someone who gives you butterflies.
Aesthetically pleasing in pairs or alone.
Perfect as a cute small BFF tattoo.
Thanks, Cupid.
Getting a name tattoo might not be a good idea. Initials, however, are much more simplified and could mean so much more.
If poker tattoos don't work for you, a crown tattoo will look good by itself or in pairs.
For long-distance couples and friends, the paper planes honor the unbreakable bonds.
Be it a life motto or a love poem, you can never go wrong with something literal.
To tattoo with someone who gives you the courage to fly.
Simple but meaningful tattoos for couples
King and queen wrist tattoo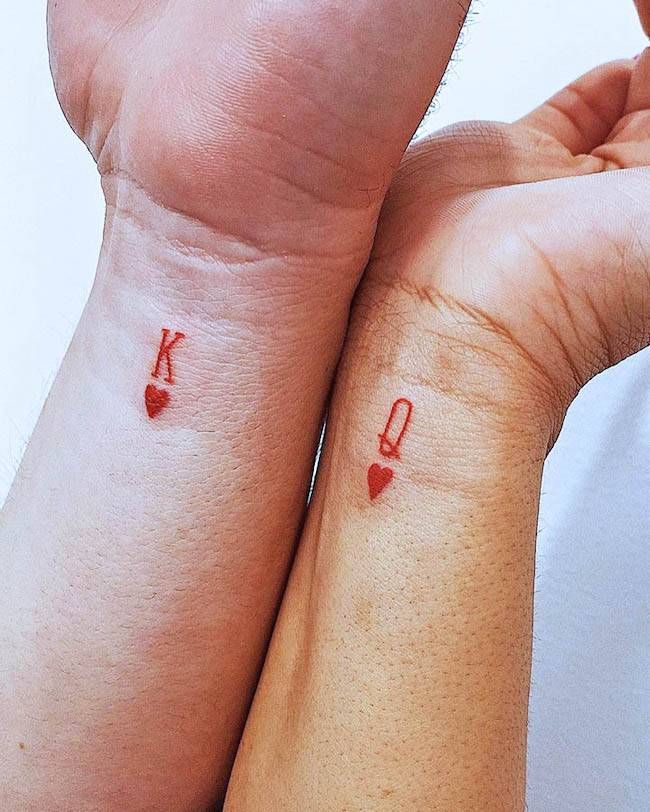 Matching black and white skull tattoos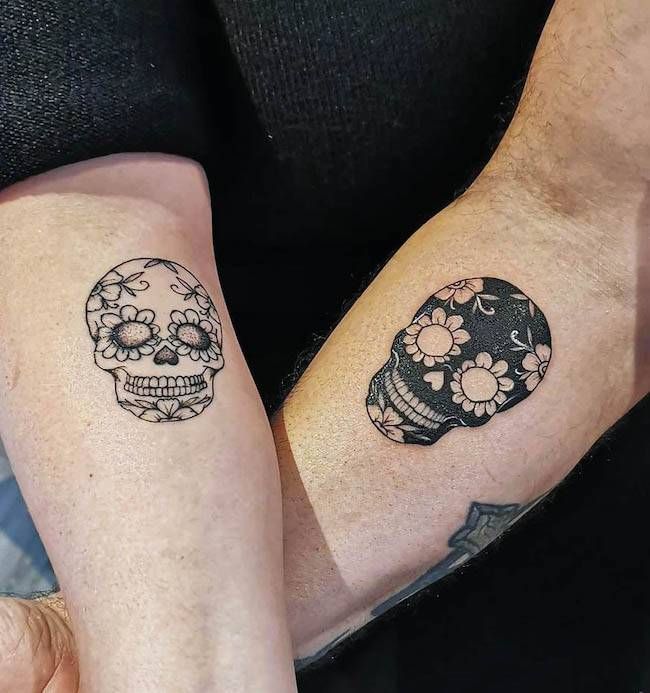 Go with the flow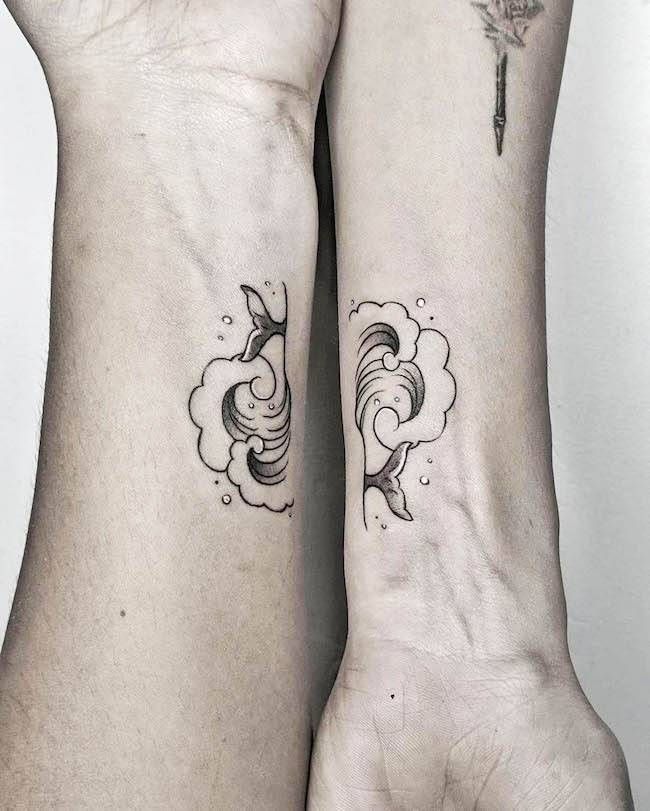 "Better half" avocado tattoos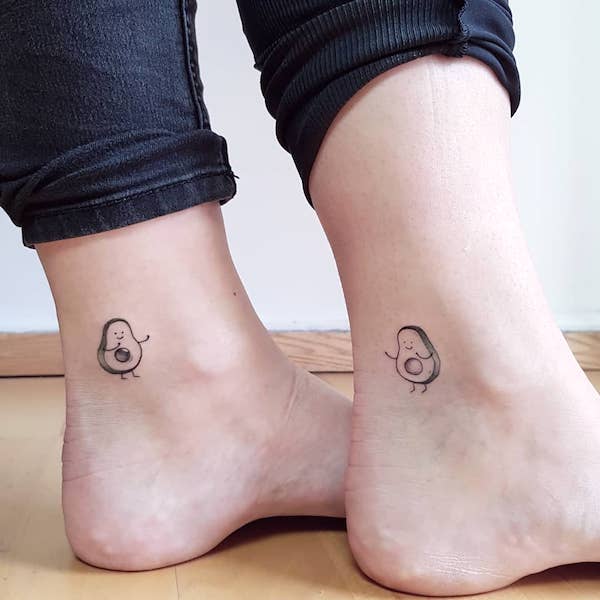 by @terez_ink
Bees tattoos on the forearm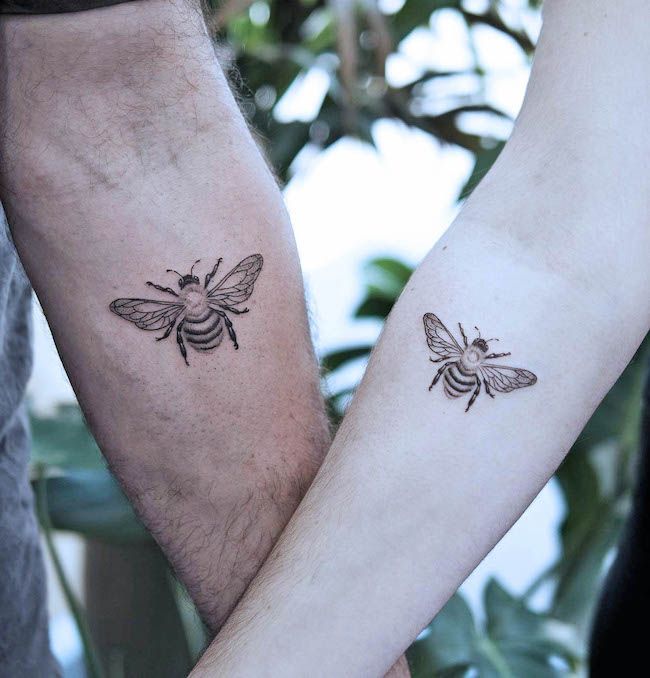 Sun and moon wrist tattoos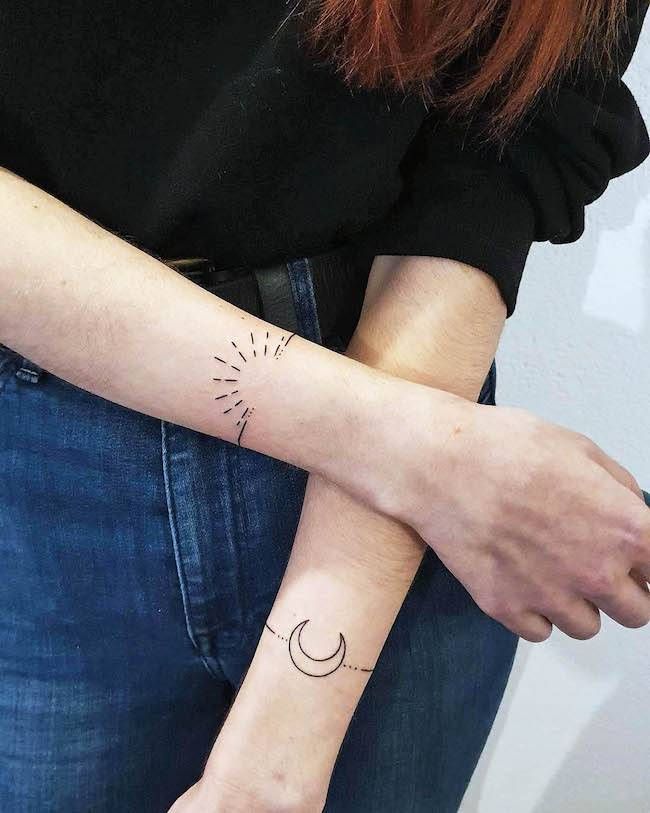 Creative UNO tattoos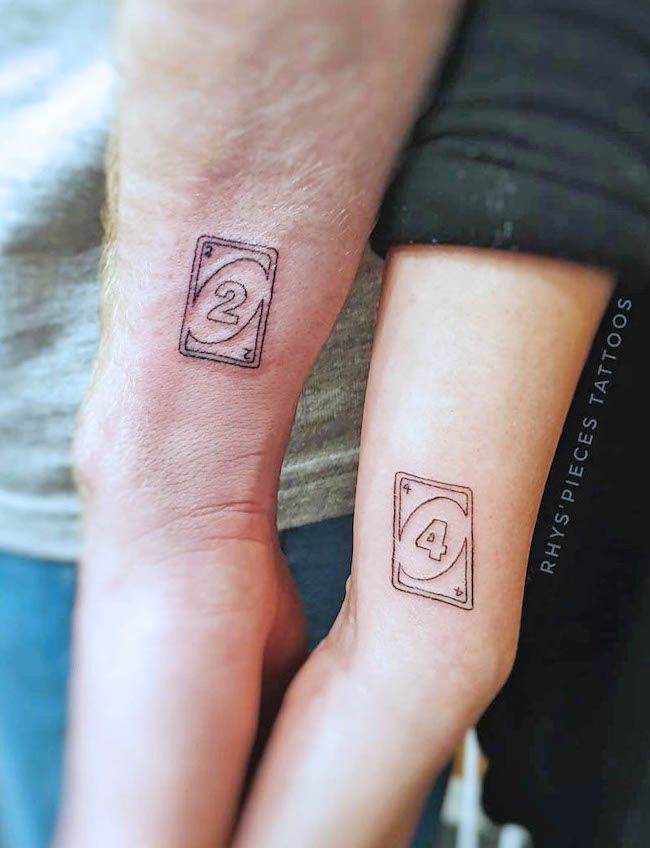 Black and white ink matching tattoos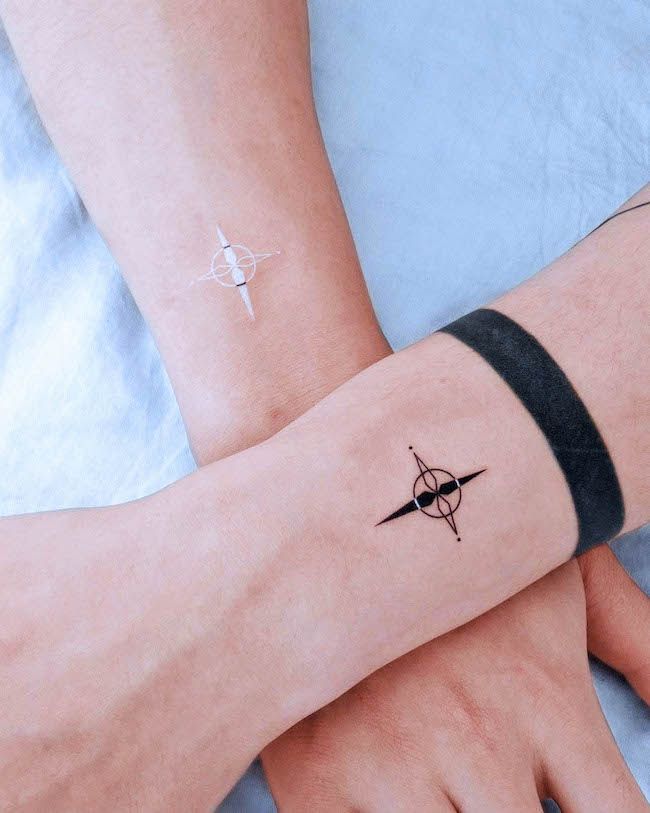 Matching bracelet tattoos
The soft and tough – rose and dagger tattoos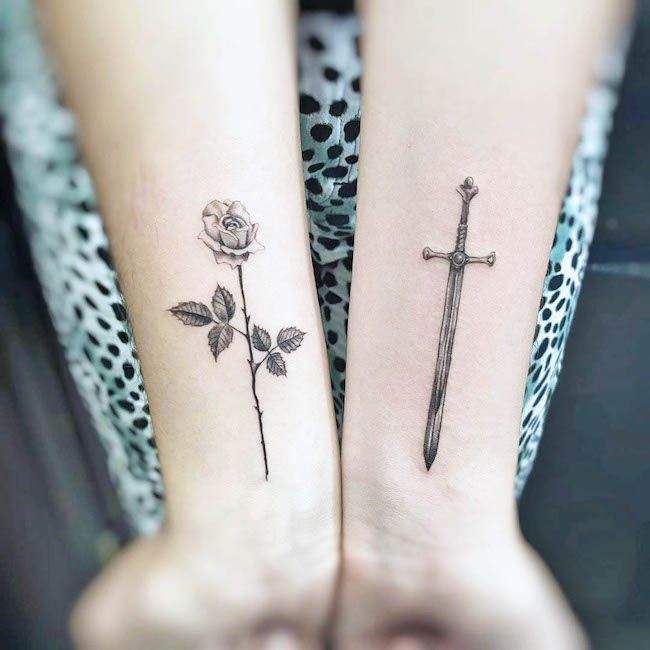 Initial finger tattoos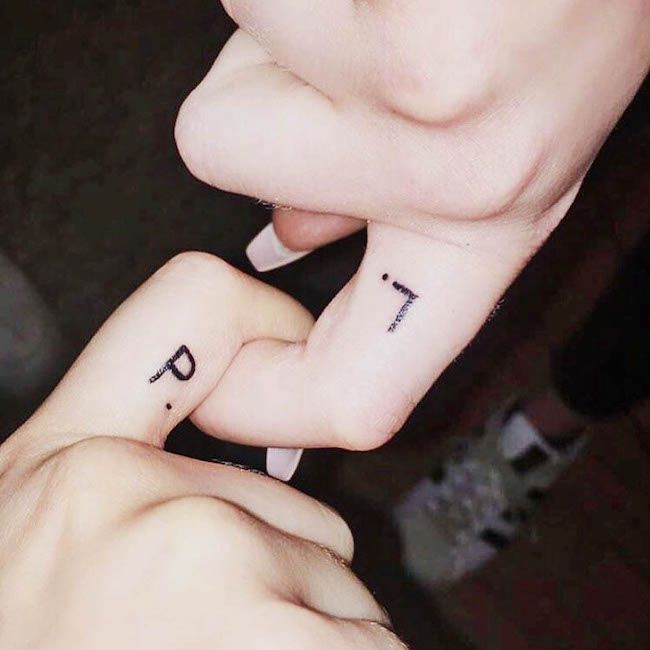 Read also: 65 Unique Small Finger Tattoos With Meaning
Tying the knot finger tattoo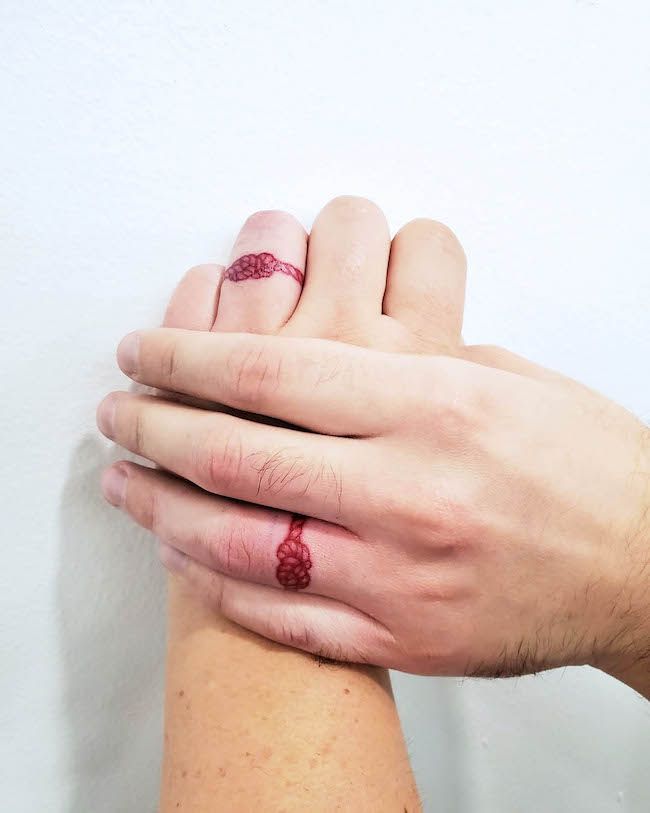 Day and night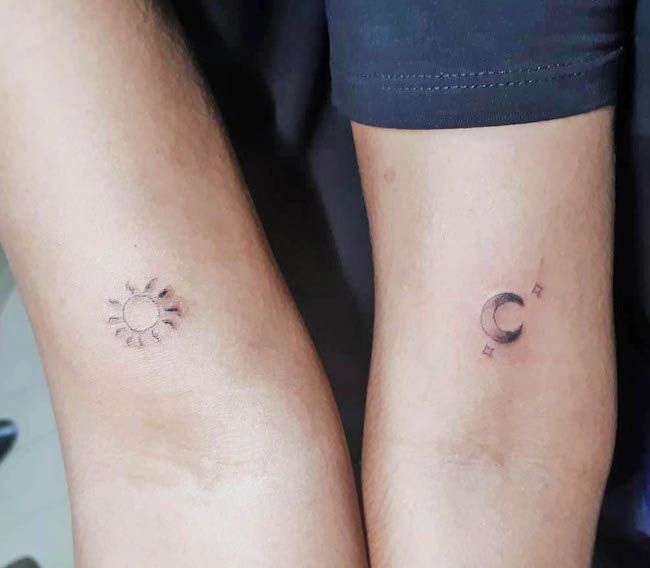 Peace and love symbols on the ankle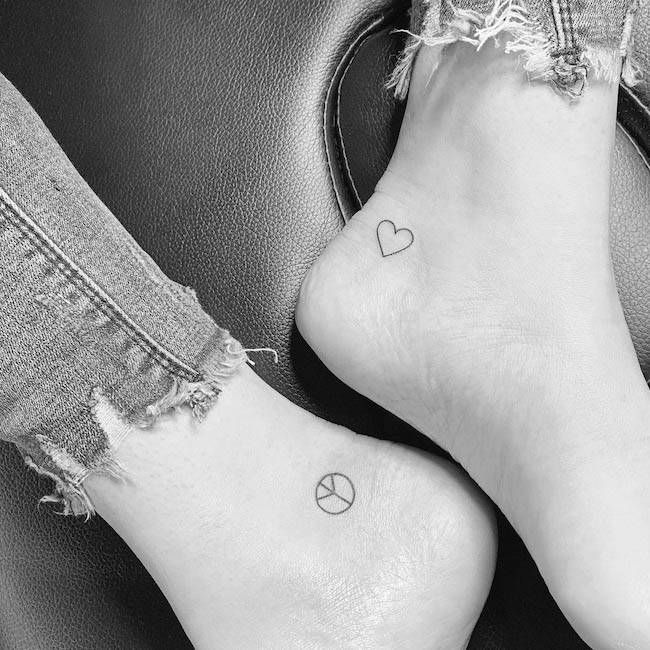 Read also: 109 Romantic Couple Tattoos To Honor Your Relationship
Minimalist matching BFF tattoos
Simple and elegant floral tattoos for best friends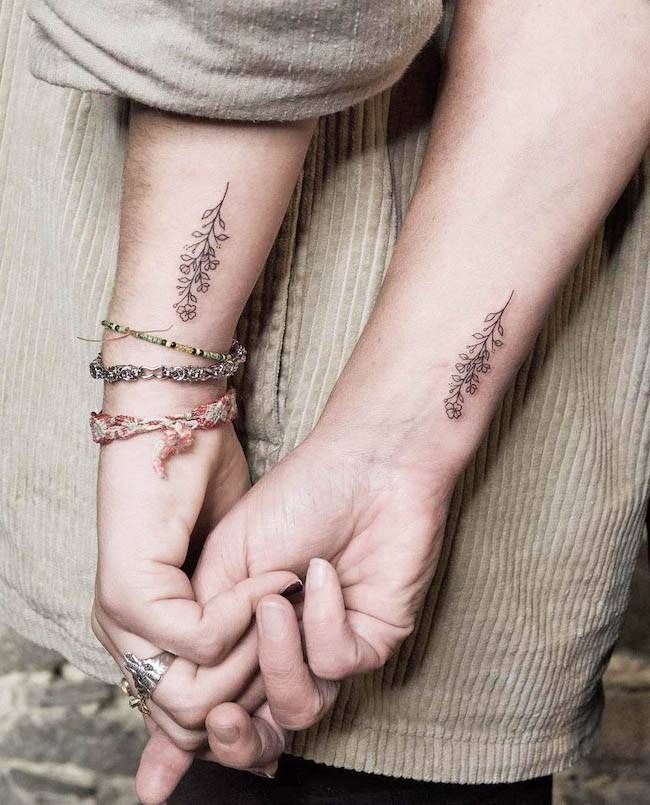 A pair of simplified crown tattoos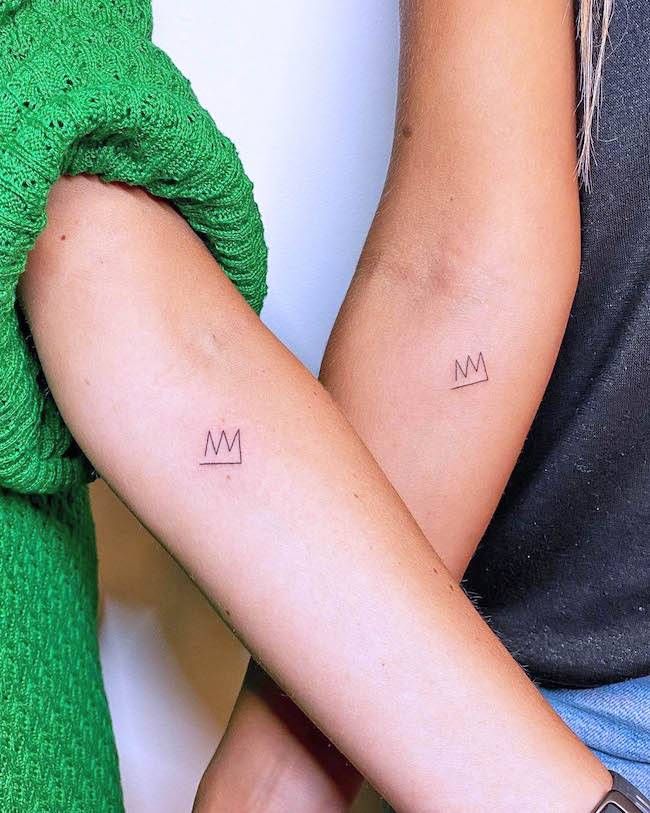 Pinky promise matching tattoos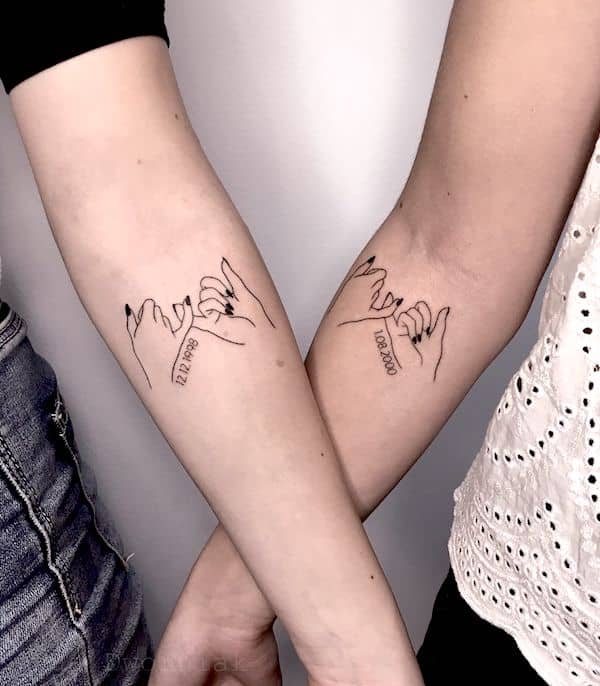 Sherlock Holmes vs Hercule Poirot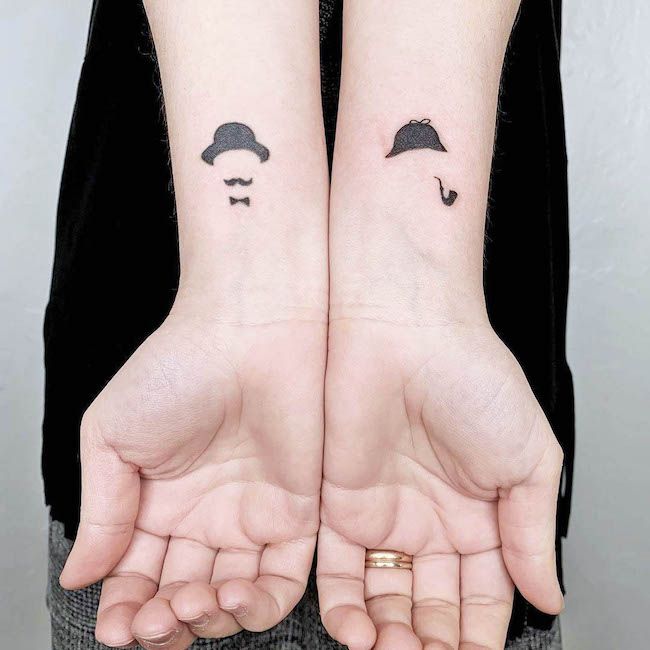 Pisces matching tattoos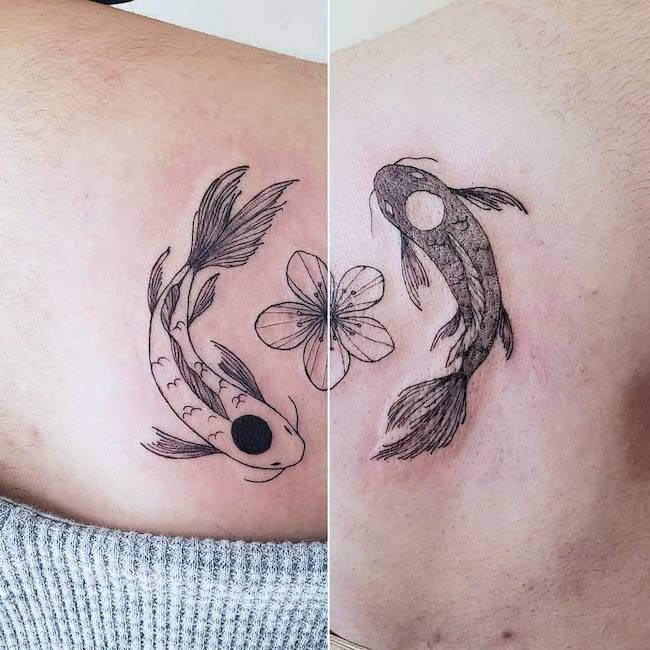 Read also: 51 Dreamy and gorgeous Pisces tattoos
Matching Saturn tattoos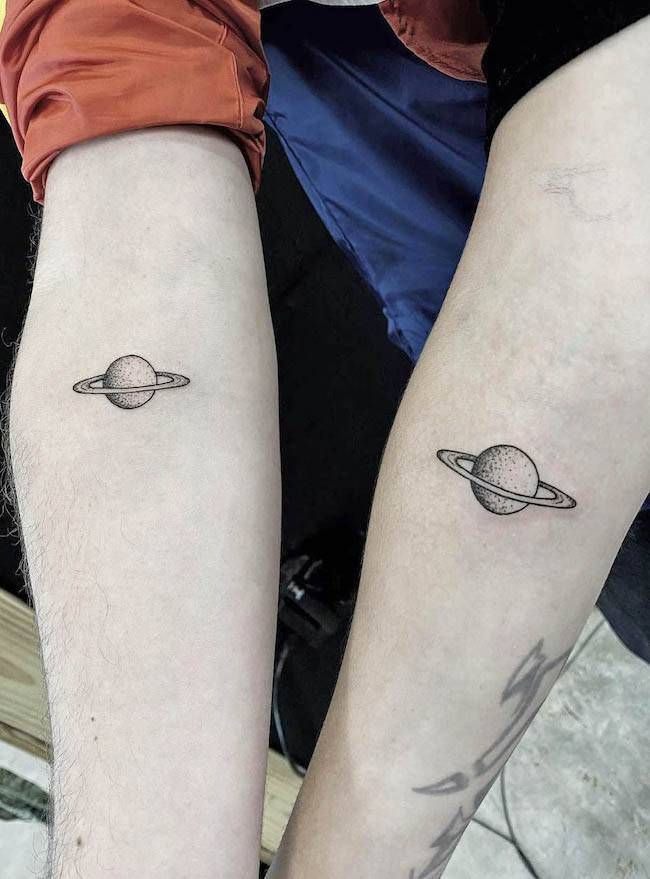 Piece of my heart – sweet BFF tattoos
Elegant lightning tattoos
The swords
Paper plane tattoos for long-distance friends
Third-eye arm tattoos
A couple of match tattoo to ignite the fire within
Minimalist solar symbols
Tiny planes on the forearm
Check out more best friend matching tattoo ideas
Minimalist matching tattoos for siblings
Matching leaf ankle tattoos
The trees tattoos
Age tattoos for siblings or friends
Small clover tattoos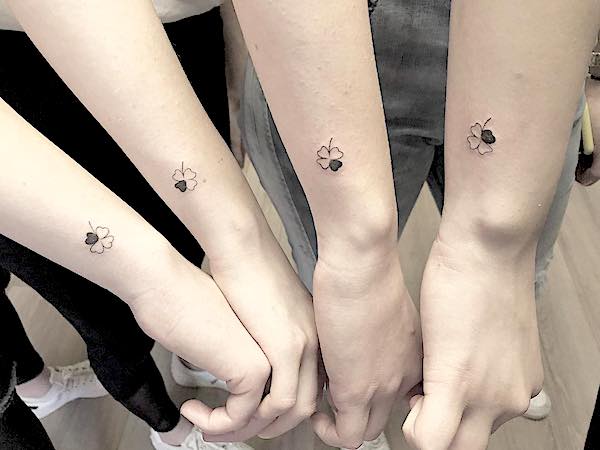 Growing together
Triangle sibling tattoos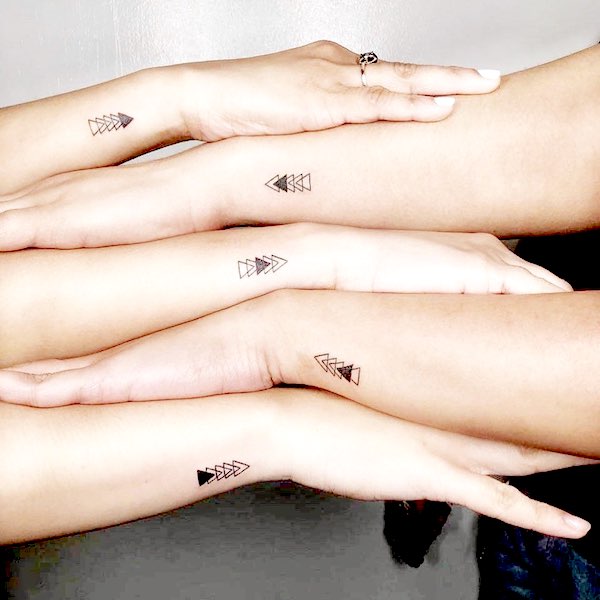 Numbers tattoos for brothers and sisters
Poker tattoos for brothers and sisters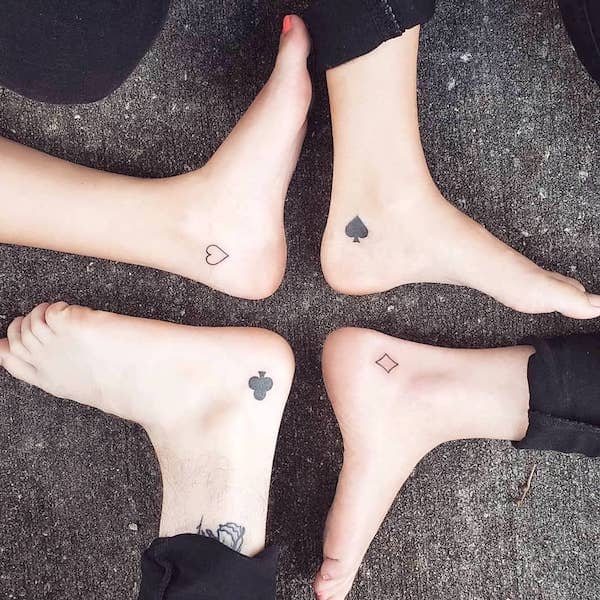 Adorable dinosaur tattoos
Check out more tattoo ideas for siblings
Which of these matching tattoos speaks to you?
Have you found the ink to get with your special someone? Got an idea to share? Leave a comment down below!